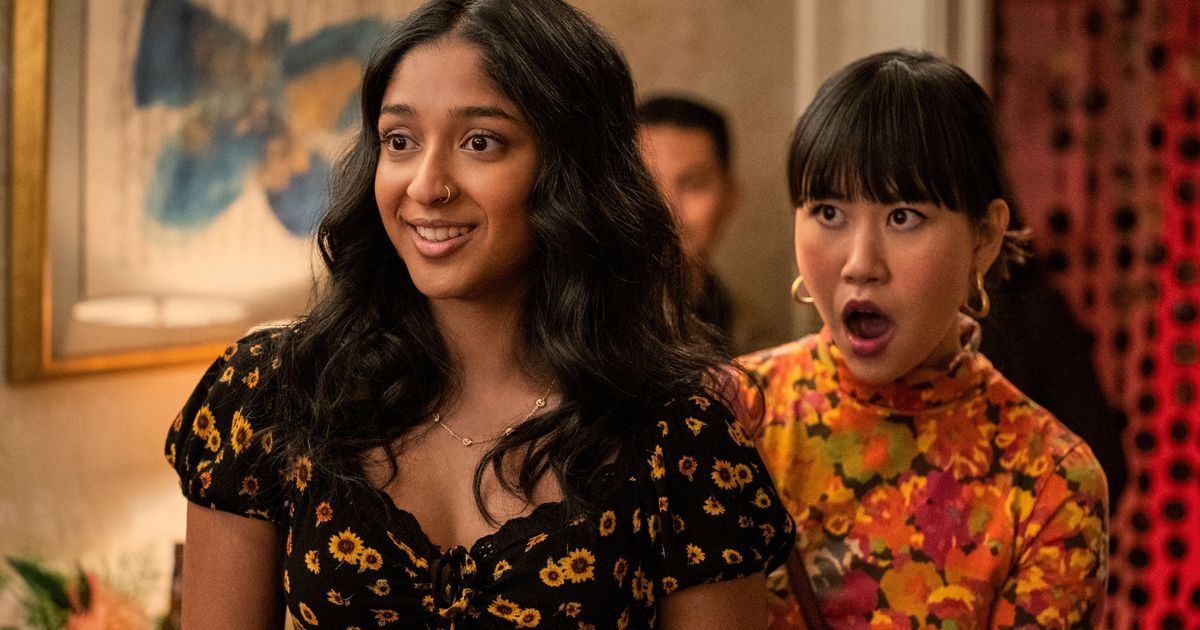 Never Have I Ever Recap: Mass Exodus
Published
August 13, 2022
As much as I love the John McEnroe narration (it doesn't get old, even three seasons in!), it's always fun when NHIE switches things up, and that's what they did in this episode — but with a familiar voice. That's right, we've got another Ben-centric episode, so Andy Samberg is back as our buoyant, eternally boyish guide.
These seasonal one-off episodes have become essential in understanding the men in Devi's orbit. Both Paxton and Ben are more layered than they let on. And I'll admit, Ben's behavior this season has been driving me up the wall, so even if he needed this episode, I needed it more (if only to have more sympathy for him). All this to say, I suspected this episode would have me feeling like an overly harsh, grade-A bitch, and it did! Let's see why!
The deadline for Columbia's Early Decision applications is looming … meaning it's 300 days away. So Ben, of course, is even more manic than usual regarding his academics. He's skipping meals and opting for jerky sticks on-the-go while working his ass off and occasionally wistfully watching his male peers bond and play. When the principal finds out Ben's been taking ten classes, she informs him he has to drop two. She also reminds Paxton that she's waiting on his college application essay, which he claims is on the way.
Reeling from a divorce, physics teacher Mr. Brighton assigns a group project where the students must teach each other the next few units of the curriculum. (I know this is a gag, but I swear I had teachers pull this same trick growing up. Now I know why!) Devi, Trent, and Ben end up teamed together — Trent promises them beer in exchange for an easy A — and Ben is forced to adapt to their schedule, no matter how much it doesn't fit with his (and despite the nagging pain in his abdomen). The mismatched trio work at Devi's house after school until it's time to eat.