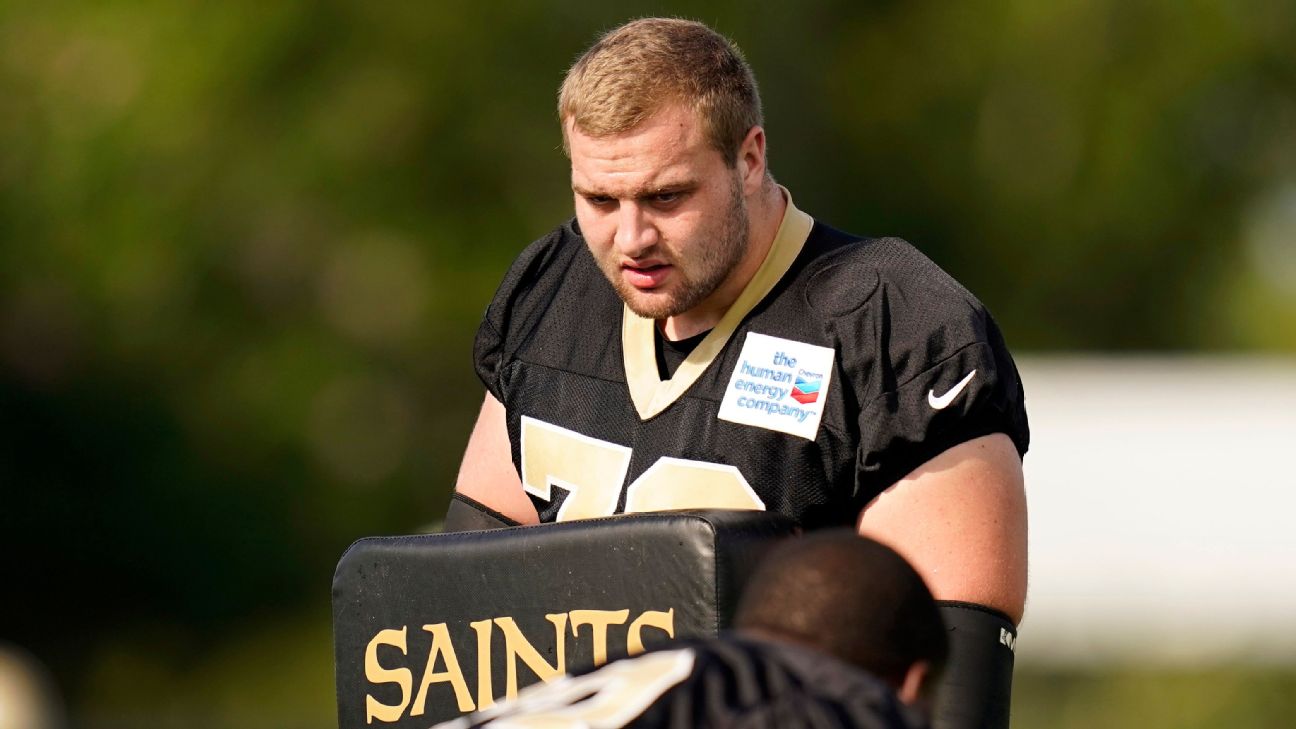 New Orleans Saints' Trevor Penning kicked out of practice after third incident in three days
New Orleans Saints rookie left tackle Trevor Penning and defensive tackle Malcolm Roach were both kicked out of practice Wednesday afternoon after flaring tempers led to a fracas involving several other teammates.
"We don't have time for that," Allen said. "I sent two guys in today and we've got to get our work done. We've got to learn as a team how to compete and how to play and how to practice and push ourselves to the limit but yet not take it over the edge.
He was blocking defensive end Payton Turner, a 2021 first-round pick, on Monday when Turner appeared to throw a punch at him as the play ended. Penning shoved him and the two briefly threw punches before it was broken up.
"It's part of my game, I think. It's just how I am as a player," Penning said Monday. "But I'm obviously out there working technique. I'm trying to get better at the technique of the game, getting the blocks down. The finishing ability, that's what I pride myself in, and that's always going to be part of my game."