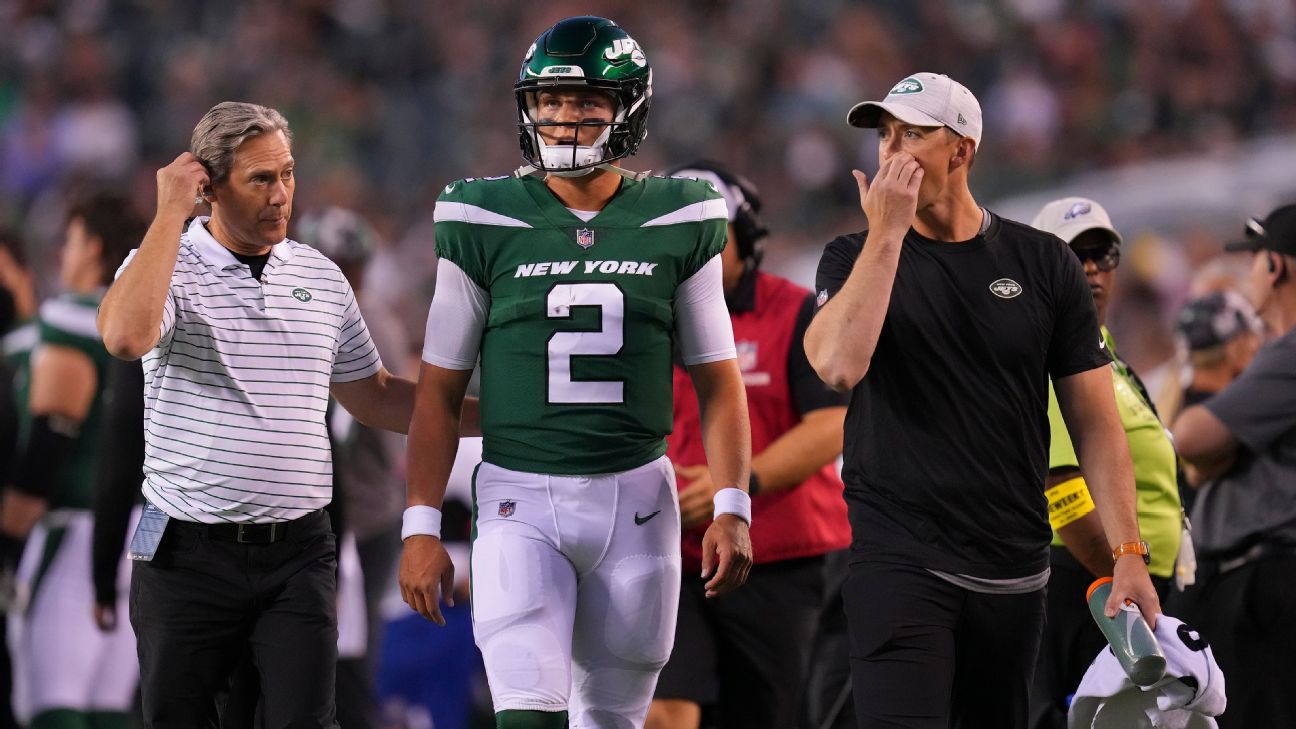 New York Jets QB Zach Wilson out 2-4 weeks after suffering bone bruise, torn meniscus, sources confirm
Published
August 13, 2022
Wilson, who suffered a noncontact injury during Friday's preseason game against the Philadelphia Eagles, was diagnosed with a bone bruise and a meniscus tear, a source said, adding that the meniscus doesn't need a full repair, only a "trim."
The Jets haven't ruled out the possibility of Wilson being ready for their Sept. 11 opener against the Baltimore Ravens, although that seems unrealistic because the game is only four weeks away and he will need practice time. While the team is encouraged by the prognosis, the timetable could be extended if more damage is discovered during the arthroscopy.
Things looked bleak as Wilson, drafted second overall in 2021, limped to the locker room after hitting the turf without being touched by a defender. Scrambling out of the pocket on the Jets' second series, he tried to cut inside to gain more yards. Afterward, coach Robert Saleh said Wilson got "greedy" and should have run out of bounds.
He has had two injuries to the right knee in a span of 10 months. Wilson suffered a sprained PCL last season in Week 7, which cost him four games. He didn't have surgery and played the remainder of his games with a brace.