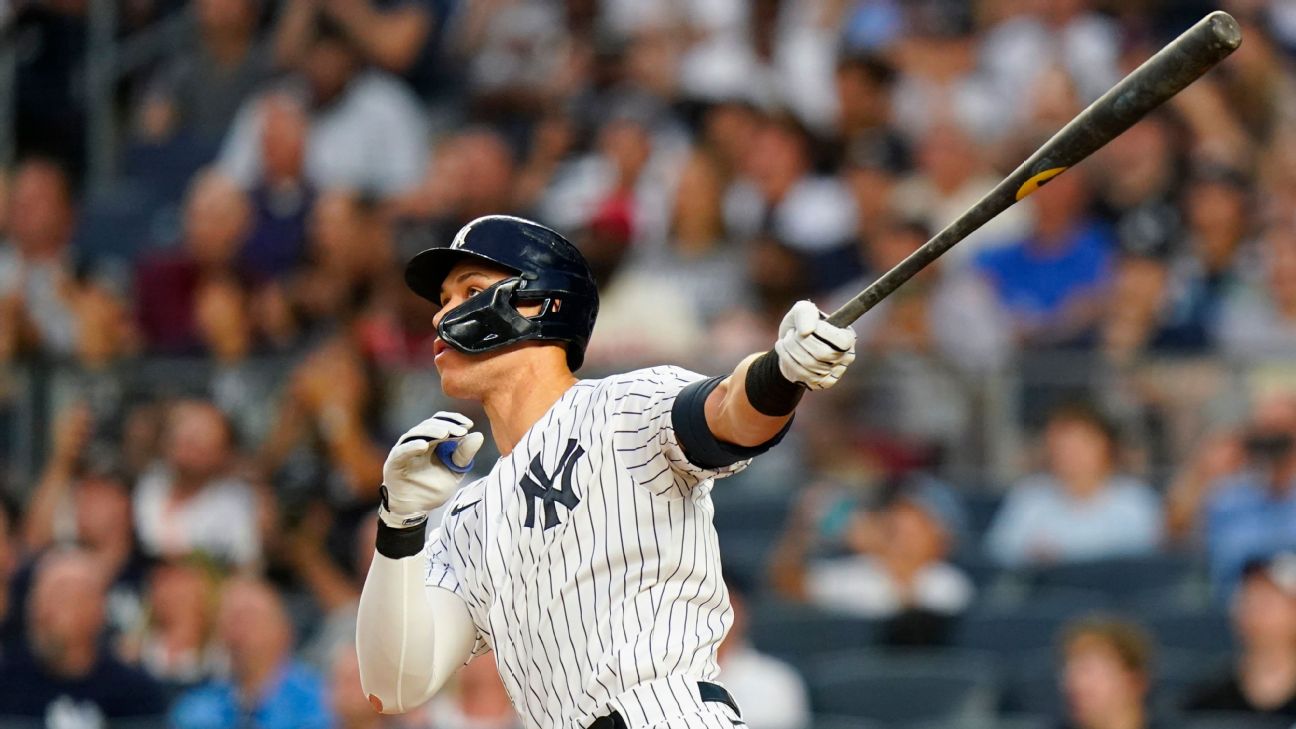 New York Yankees' Aaron Judge becomes first player to 40 home runs, then smashes grand slam for No. 41
NEW YORK — Aaron Judge became the first big leaguer with 40 homers this season, smashed a grand slam for No. 41 and robbed a home run in right field as the New York Yankees rallied to beat the Kansas City Royals 11-5 on Friday night.
A free agent at the end of the season, Judge is on pace for 66 home runs, which would top Roger Maris' club record of 61 in 1961. Judge, Maris and Babe Ruth in 1928 are the only Yankees with at least 40 homers by the end of July.
Judge was lavished with "MVP!" chants throughout the night, none louder than after his slam in the eighth cemented yet another Yankees rally. He also had a single and finished with six RBIs, giving him a major league-leading 89.
Judge recorded his ninth multi-homer game to set the Yankees' single-season record, according to ESPN Stats & Information research. He was tied going into the game with Gleyber Torres (2019), Álex Rodríguez (2007), Mickey Mantle (1961) and Babe Ruth (1927) for the most by a Yankee in a single season.