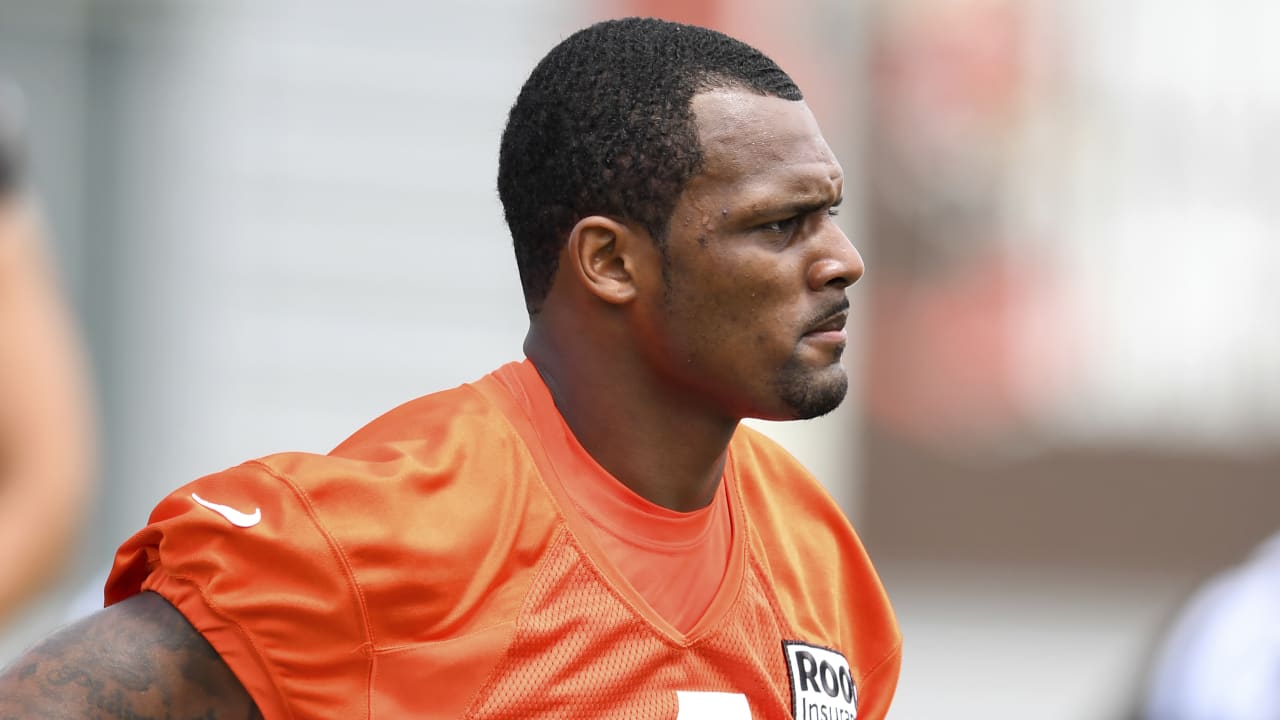 NFL Commissioner Roger Goodell designates former NJ attorney general Peter C. Harvey to hear appeal of Deshaun Watson's six-game suspension
NFL Commissioner Roger Goodell on Thursday designated former New Jersey attorney general Peter C. Harvey to hear the league's appeal of Cleveland Browns quarterback Deshaun Watson's six-game suspension for violating the league's personal-conduct policy, NFL Network Insider Mike Garafolo reported.
"Mr. Harvey served as the Attorney General of New Jersey and is now a partner at the Paterson Belknap firm in New York," the league said Thursday in a statement. "He has also served as a federal prosecutor. He has deep expertise in criminal law, including domestic violence and sexual assault, and has advised the NFL and other professional leagues on the development and implementation of workplace policies, including the NFL's Personal Conduct Policy. Mr. Harvey has also served as the Commissioner's designee in other arbitrations."
The NFL announced Wednesday it would appeal disciplinary officer Judge Sue L. Robinson's ruling on Watson. The NFL Players Association, which on Sunday stated it would not appeal Robinson's decision, has until Friday to respond to the league.
Robinson, a former federal judge, ordered Watson's six-game suspension on Monday, writing in a 16-page report that the NFL successfully "carried its burden to prove, by a preponderance of the evidence, that Mr. Watson violated the (personal-conduct) policy" by engaging in "sexual assault; conduct that poses a genuine danger to the safety and well-being of another person; and conduct that undermines or puts at risk the integrity of the NFL."