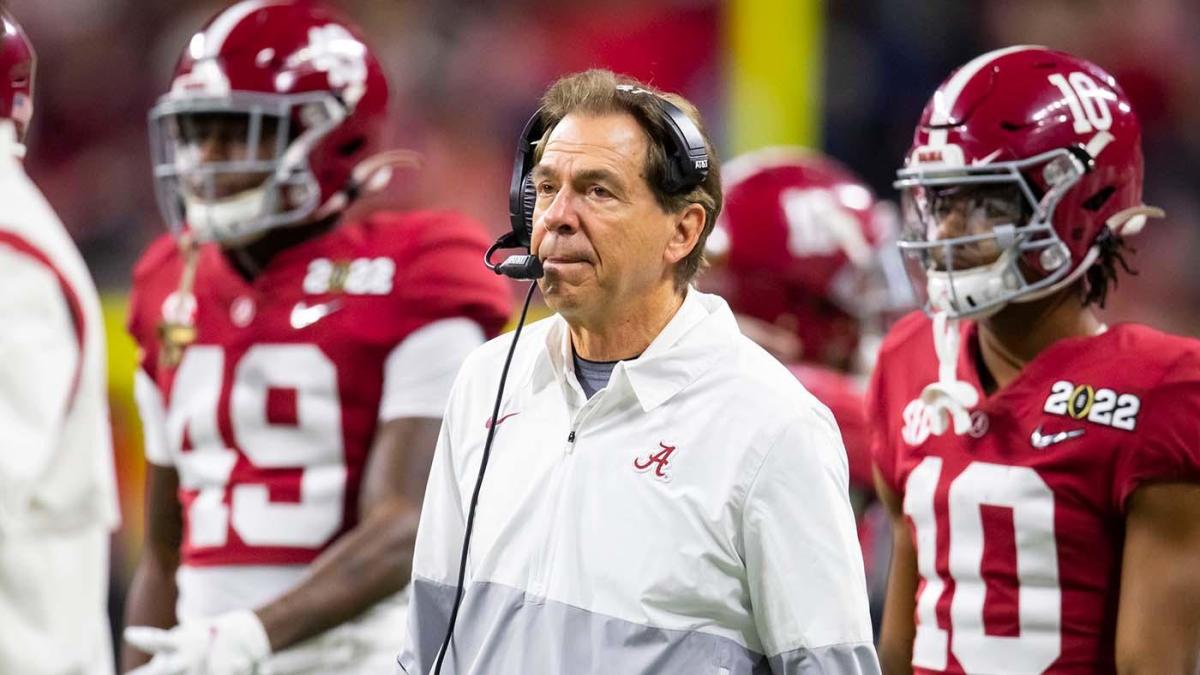 Nick Saban contract extension: Alabama coach regains highest-paid spot with deal worth $93.6 million
Published
August 24, 2022
Alabama coach Nick Saban has regained his spot as the highest-paid coach in college football after the University of Alabama Board of Trustees' compensation committee approved a one-year contract extension. The new terms push Saban's contract out through the 2029 season and pays him more than $90 million over the next eight years. 
The contract increases his base compensation to $305,000 over each year of the contract. However, the main part of his contract involves the "talent fee," which starts at $9,595,000 during the 2022 season and will increase to $12,395,000 at the end of the contract, when Saban is 79. Additionally, Saban will receive an $800,000 contract completion benefit each year between 2022 and 2025. 
"Our family is very happy to agree to a contract extension with The University of Alabama," Saban said in a statement. "Terry and I are very appreciative of the unmatched commitment the University has shown to this football program and our family over the last 15-plus years. This is our home, and we look forward to finishing our career at Alabama. I've said this before, but the most fulfilling part of our job is seeing the players that represent our program grow and develop, not only in football, but more importantly in what they have been able to accomplish in their lives because of their involvement in our program. We want to thank the Board of Trustees, chancellor [Finis] St. John, president [Stuart] Bell, athletic director Greg Byrne, our athletics administration, the football staff and the whole University community for their support."
With the new contract, Saban will make $10.7 million in 2022, prior to incentives, which pushes his salary number past Georgia coach Kirby Smart's $10.25 million salary. Smart signed a 10-year, $112.5 million contract in July that briefly made him the highest-paid coach in college football. Saban's new contract pays him an average of $11.7 million per season. Saban and Smart won the last two national championships.