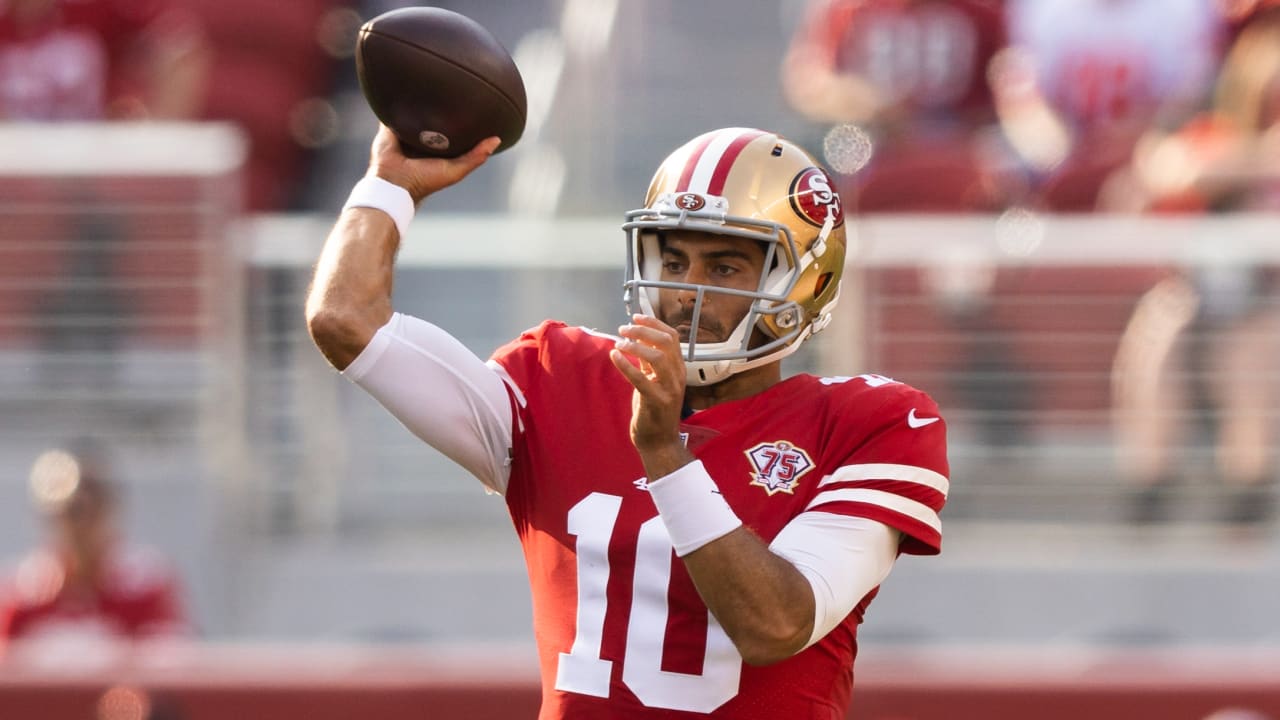 Niners QB Jimmy Garoppolo passes physical, won't be placed on PUP list
_On Saturday, July 30, NFL Network will present Training Camp: Back Together Saturday. Beginning at 9 a.m. ET, more than 50 analysts, reporters and team correspondents will provide 13 hours of live coverage from training camps across the NFL — plus, check out NFL Films-produced wired sound of players and coaches in action. _
NFL Network Insider Ian Rapoport reported Tuesday evening that Garoppolo passed his physical and will not be placed on the PUP list as training camp kicks off. By virtue of Garoppolo passing his physical, the Niners are now also clear of a $7.5 million injury guarantee for the QB.
Garoppolo injured his shoulder during the Niners' NFC wild-card win over the Dallas Cowboys last season. The injury required surgery and rehab that kept him out of mandatory minicamp. The injury and Garoppolo's subsequent inability to throw the football put a halt to the club's plans to trade him and clear the path for 2021 first-round draft choice Trey Lance to take the offensive reins.
NFL+ gives you the freedom to watch LIVE out-of-market preseason games, LIVE local and prime-time regular-season and postseason games on your phone or tablet, the best NFL programming on-demand and more! Wherever you are, this is how you football!Learn more about NFL+.