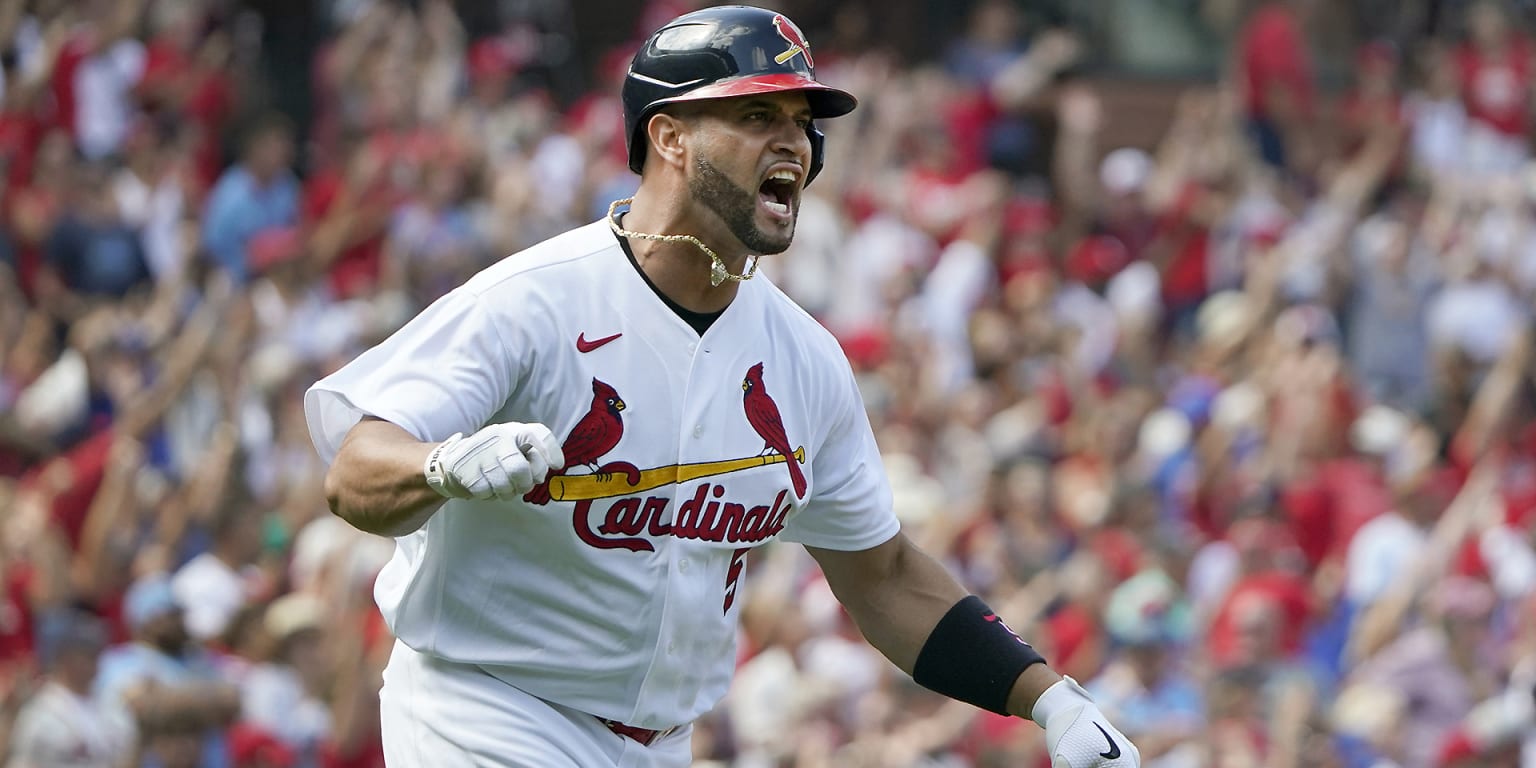 'Not coasting into Hall of Fame,' Pujols crushes 2 HRs
Published
August 15, 2022
ST. LOUIS — Baseball players, as a group, can occasionally be hardened by the sometimes cruel nature of the game they play and come off as bitter, jaded and unimpressed with the athletic exploits that they see.
However, when it comes to the continually growing legend of slugger Albert Pujols, teammates and others around the game are almost instantly turned into fans, and their praise is downright syrupy sweet.
Cardinals outfielder Dylan Carlson, who grew up idolizing Pujols, said he'll someday tell his theoretical kids and grandkids that his dressing stall was six spots down from arguably the greatest right-handed hitter in history. Teammates of rookie Juan Yepez make fun of him for following Pujols around like a lost puppy dog, and he couldn't care less. Miles Mikolas marvels daily at what Pujols does, and then he's hit with the shocking realization that the all-time great has been functioning at this level since Mikolas was in grade school.
"You've got guys in the dugout getting goosebumps. It's such a special career, and to see him keep doing it, it's incredible," said Mikolas after Pujols hit career regular-season home runs Nos. 688 and 689 on Sunday in the Cardinals' 6-3 win over the rival Brewers at Busch Stadium, improving the team's record to 1 1/2 games above the Brewers at the top of the NL Central. "That's how you get into the Hall of Fame. He doesn't take anything for granted. Even in his last season, he's always trying to get better. He's not coasting into the Hall of Fame. He's going to kick down that door and have a nice plaque up in there somewhere."