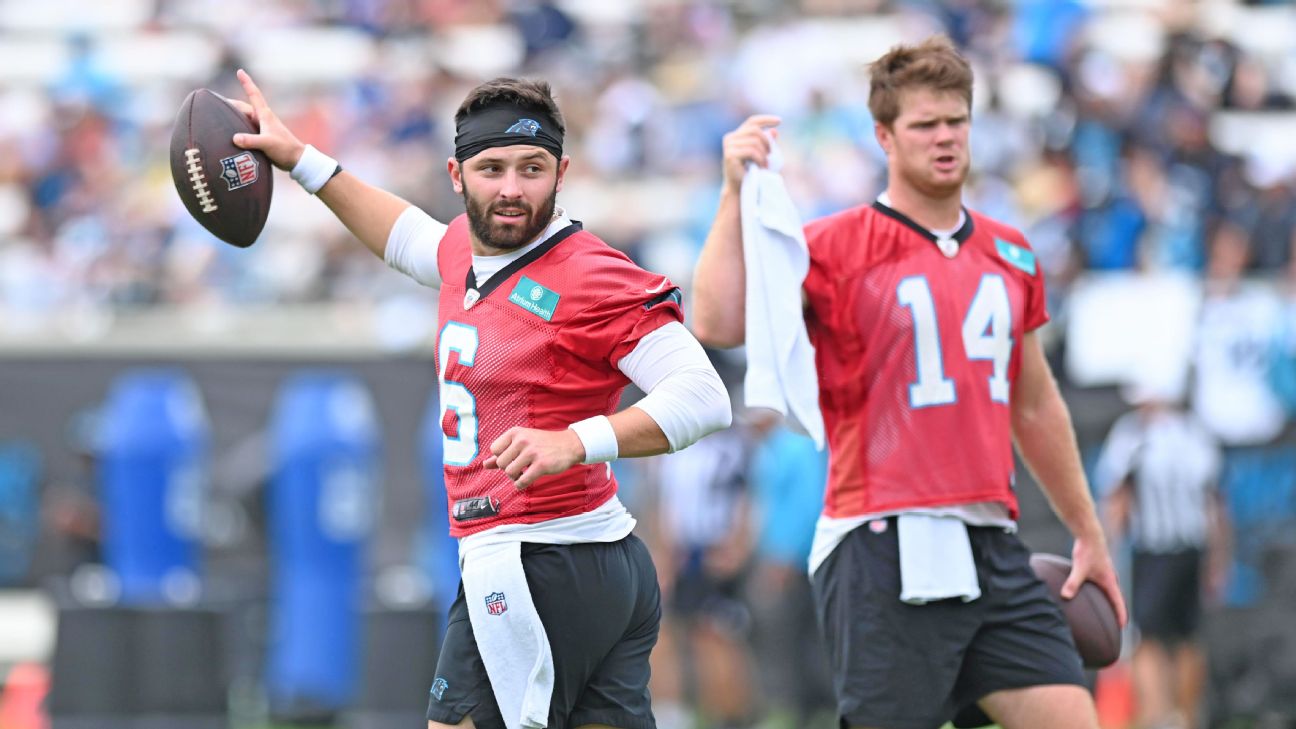 Personality part of Baker Mayfield's edge over Sam Darnold in Carolina Panthers' QB competition – Carolina Panthers Blog- ESPN
Published
August 13, 2022
SPARTANBURG, S.C. — So far, the Carolina Panthers have gotten the filtered version of quarterback Baker Mayfield in terms of trash talking in practice and supplying bulletin board material in interviews. He has been almost … well, Sam Darnold-like, laid back with his answers and antics, as he and Darnold battle for the starting job that is close to being Mayfield's.
"He's just holding it in right now," wide receiver Rashard Higgins said, with a laugh, of Mayfield, his teammate the past four seasons with the Cleveland Browns. "But when it comes out, it's going to come out. May God be with you when it comes out."
The coming out party might not be far away. Barring a collapse in Saturday night's preseason opener at the Washington Commanders and next week's joint practices with the Patriots in New England, Mayfield is on track to win the starting job that many believe was his to lose all along.
Coach Matt Rhule and offensive coordinator Ben McAdoo called Mayfield's progress in learning the offense during the portion of training camp at Wofford College "impressive." McAdoo, who rated Mayfield the sixth-best quarterback in 2018, when the Heisman Trophy winner went No. 1 to Cleveland, loves the way Mayfield has taken command of the quarterback room and offense.