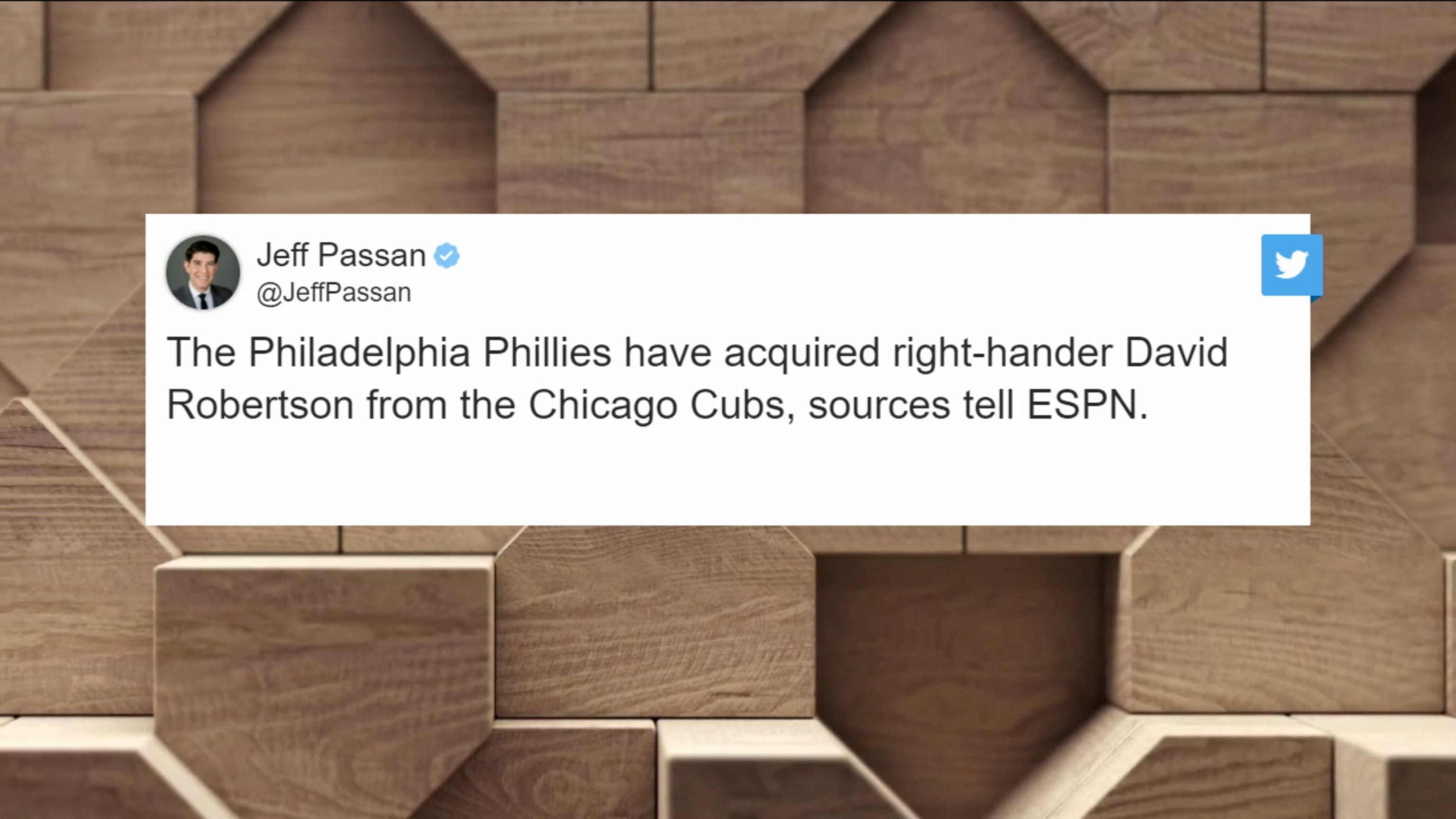 Phils land Thor, Marsh, Robertson in trio of trades
The Phillies announced Tuesday that they acquired right-hander Noah Syndergaard and outfielder Brandon Marsh in separate deals with the Angels, as well as right-hander David Robertson in a trade with the Cubs. The Phillies woke up Tuesday morning 55-47 and holding the third and final NL Wild Card spot, with a 59.4% chance to make the postseason, per FanGraphs. That's an encouraging spot for a team that has not reached the postseason since 2011, when they won the NL East.
"I think we're a lot better ballclub," Dombrowski said. "We've got a tough division and tough people who are in the race, but I think we're better. How much better are we? We tried to address certain areas, knowing that we're getting [Jean] Segura back soon. And [Bryce] Harper is making progress, which is very encouraging."
"It gives us that little boost," Kyle Schwarber said following Tuesday's 13-1 loss to the Braves at Truist Park. "We've been fighting, scratching, clawing for everything we've been getting so far. To come out there and get a really good bullpen piece, get a nice center fielder and a starting pitcher that has a reputation of pitching in the NL East and having success in it … it was definitely all really good today."
The Phillies needed Syndergaard because right-hander Zach Eflin is sidelined indefinitely with an injured right knee. He is on the 60-day injured list, which means he cannot rejoin the team until Aug. 25, at the earliest. There is no timetable for his return.