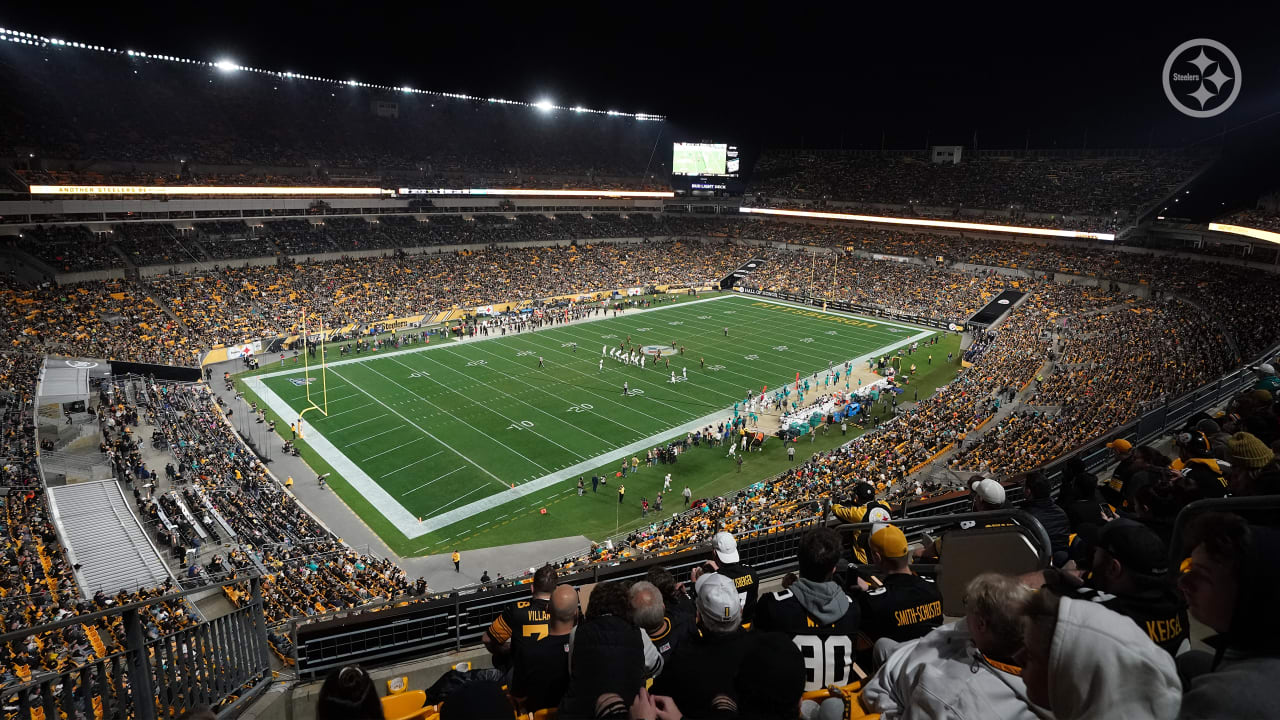 Pregame Blog: Steelers vs. Seahawks
Published
August 13, 2022
Steelers President Art Rooney II and Jim Rooney presented Colbert with the award, which is given to an individual who reflects Rooney's leadership, love of Pittsburgh and contribution to the community.
Twirling the Towel: The Terrible Towel Twirl will be led by Steelers Legends who are taking part in what is the team's Homecoming Game. Among those participating in the towel twirl are Will Allen, Charlie Batch, Merrill Hoge and Jon Kolb, who will all have their foundations and community work highlights during the game. They will also take part in a live legends Q&A in the FedEx Great Hall at 5:30 p.m.
Also taking part in the towel twirl and Homecoming Game are Steelers Legends Patrick Bailey, John Banaszak, Roger Duffy, Jason Gildon, Richard Huntley, Matt Kranchick, Derek Moye, Gerry Mullins, Isaac Redman, Jeff Reed, Rick Strom, Russell Stuvaints, Shaun Suisham and J.T. Thomas.
Quicker entry: Acrisure Stadium will deploy next generation security screening at stadium gates this season. This technology will expedite fan entry into the stadium. Guests approaching the gates, will be instructed not to remove any items from clear bags or pockets and walk through the security screening system while following the instructions of Acrisure Stadium Team Members.