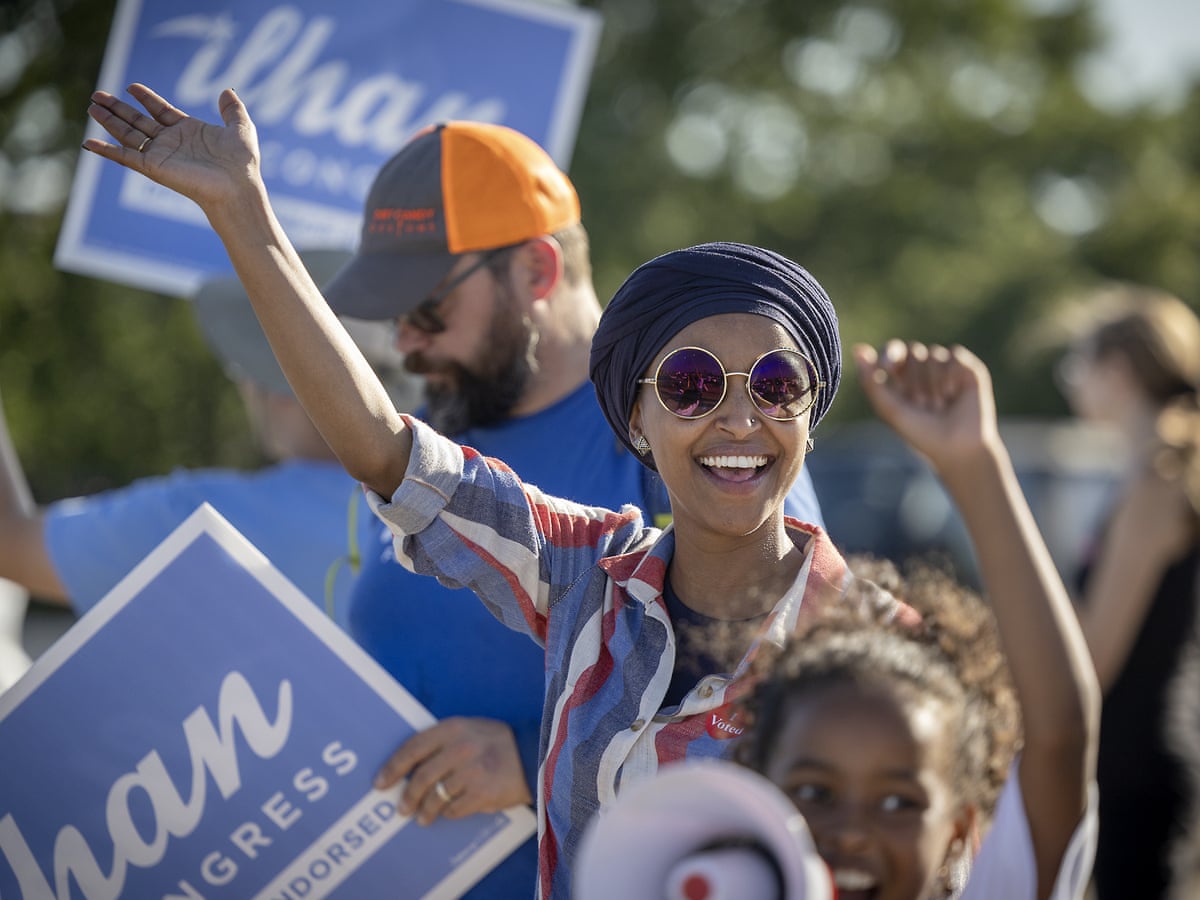 Progressive Ilhan Omar wins closer-than-expected House primary in Minnesota
Published
August 10, 2022
Minnesota congresswoman Ilhan Omar, a member of the select progressive group in the House of Representative dubbed the Squad, eked out a closer-than-expected Democratic primary victory on Tuesday night against a centrist challenger who questioned the incumbent's support for the "defund the police" movement.
But Tim Michels, backed by Donald Trump, was projected to win the Republican nomination for governor of Wisconsin, a day after the FBI searched the former US president's home in Florida reportedly seeking classified documents.
Michels has also vowed to enforce a 19th-century abortion ban that went into effect in Wisconsin after the US supreme court in June eliminated the nationwide right to the procedure with its overturning of the landmark Roe v Wade ruling.
With a Republican-majority legislature, Michels could push through new abortion restrictions if elected. Evers and his administration have filed litigation challenging the 1849 law while promising not to prosecute doctors who violate it.