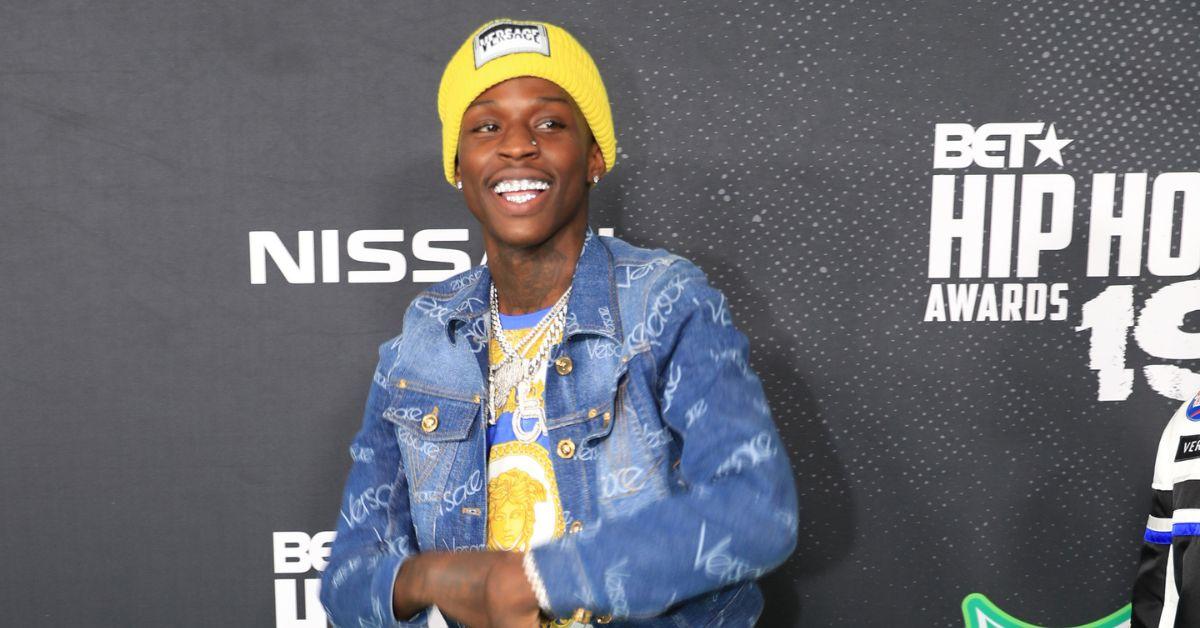 Quando Rondo Appeared to Write That He Was "Fighting for [His] Life" in the Hospital — But Was He Trolling Us?
Fans of Quando Rondo (real name: Tyquian Terrel Bowman) began to worry after the rapper apparently posted a message on his Instagram story that he was in the hospital. While he didn't give too many details, the note's wording alarmed fans as it suggested his life was on the line.
A source told news outlet Sandra Rose that Quando was suffering from acute kidney failure after drinking lean, which was described as "a concoction of prescription codeine and hard candy mixed in a soft drink."
The next time he took to Instagram, seemingly hours after his post about going to the hospital, he appeared to have been going somewhere on a flight. He wrote, "That s–t fake a– hell. I don't even type like that," on his Instagram story and added a plane emoji.
However, the good news is that he seems to be doing OK. In his first tweet since his alleged hospitalization, he wrote, " Thank You God," which may have been an attempt to show gratitude after his quick recovery.