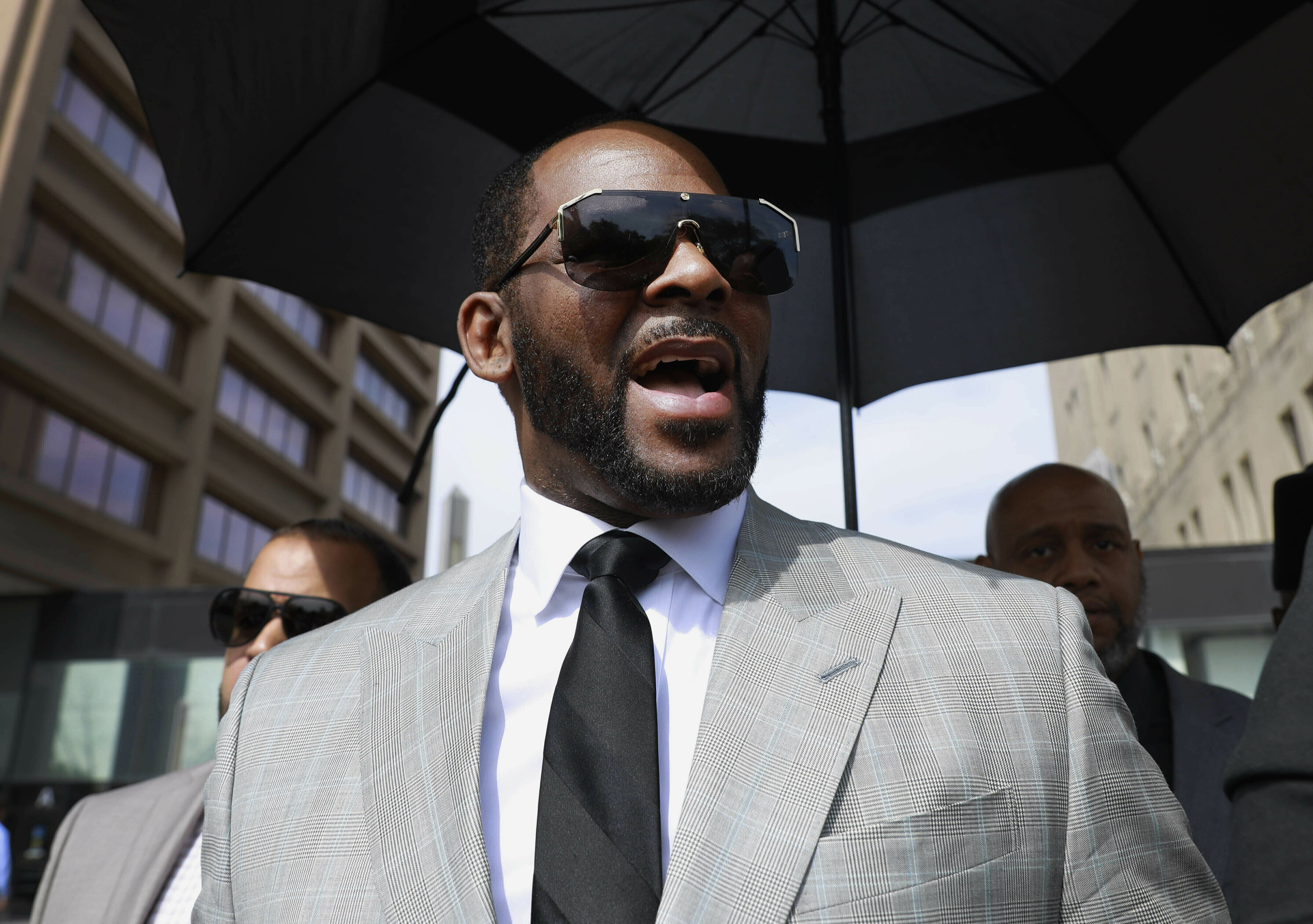 R. Kelly victim testifies 20 years later about sexual abuse, including some recorded on video, that allegedly started when she was just 14
Published
August 19, 2022
Speaking in federal court in Chicago under the pseudonym Jane, the 37-year-old only looked at Kelly once during her testimony – when asked to identify him. Kelly kept his gaze lowered to the defense table throughout her time on the stand.
Jane is one of five minors who prosecutors allege Kelly sexually abused in the late 1990s, making explicit videos with four of them. Kelly faces charges including producing and receiving child pornography, enticing minors to engage in criminal sexual activity and obstruction charges. He has pleaded not guilty.
His codefendants include Derrel McDavid, a former business manager and accountant for the singer, who faces child pornography and obstruction charges. Milton "June" Brown, Kelly's former assistant, faces one count of conspiracy to receive child pornography. McDavid and Brown have pleaded not guilty.
"For the last 22 years, she has adamantly denied that it was her in that video. Before there was any criminal investigation, she denied it. She denied it repeatedly to prosecutors, she denied it to social workers to police officers. She denied it under oath to a grand jury," Jennifer Bonjean said Wednesday.