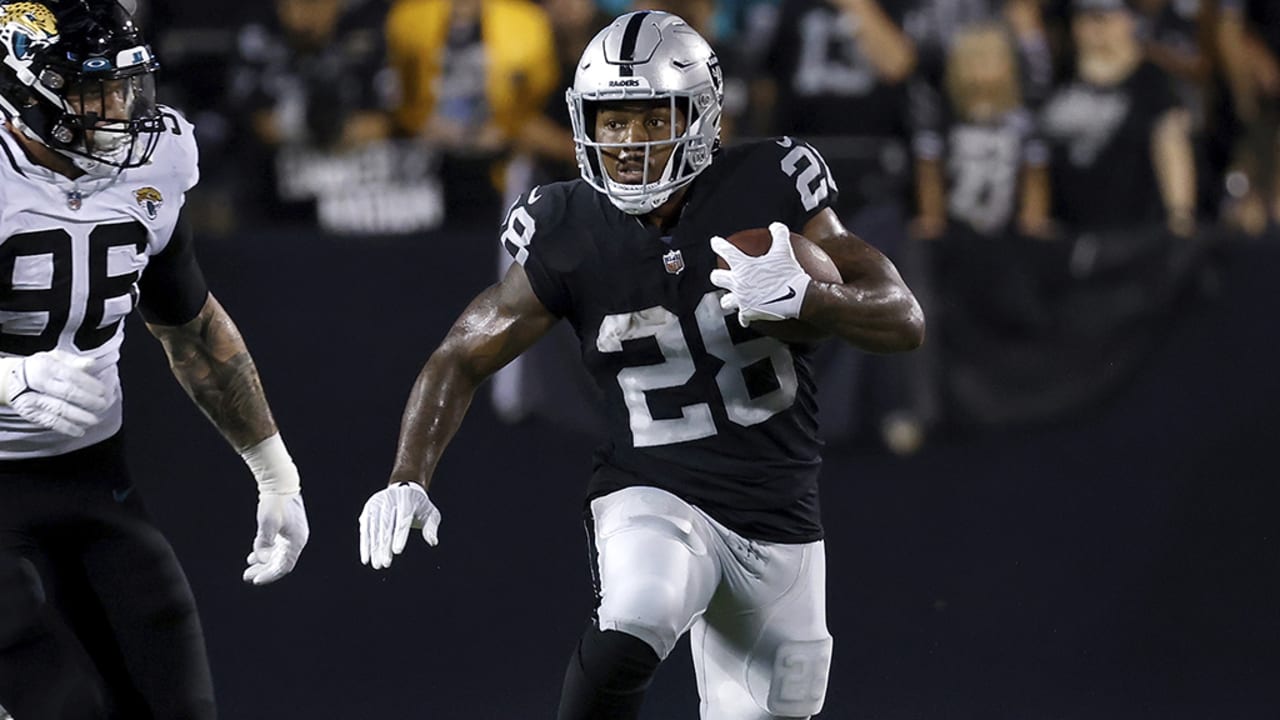 Raiders' McDaniels on Josh Jacobs' HOF touches: 'It's good for backs to carry the ball in preseason'
The Las Vegas Raiders sat their key offensive pass catchers in Thursday's 27-11 Hall of Fame Game win over the Jacksonville Jaguars, but their top running backs all saw action in the first preseason game.
Most top backs don't participate much in preseason action to avoid injury, but Josh Jacobs started and played multiple series, rushing five times for 30 yards (6.0 YPC) and adding two catches for 14 yards.
"I always think it's good for backs to carry the ball in the preseason," he said. "There's a lot of things that happen when you're getting tackled and hit that you can't simulate in practice. I think all our guys had the ball tonight. I think all our guys either caught it or were handed the ball and had to get tackled. We can't really simulate that or rep that in practice."
It's not unheard of for key backs to see action off the bat — the Steelers' Najee Harris played 18 snaps in last year's HOF Game — but Jacobs' situation raised eyebrows. The Raiders declined the back's fifth-year option, and he's battling backfield mates for snaps in McDaniels' offense.