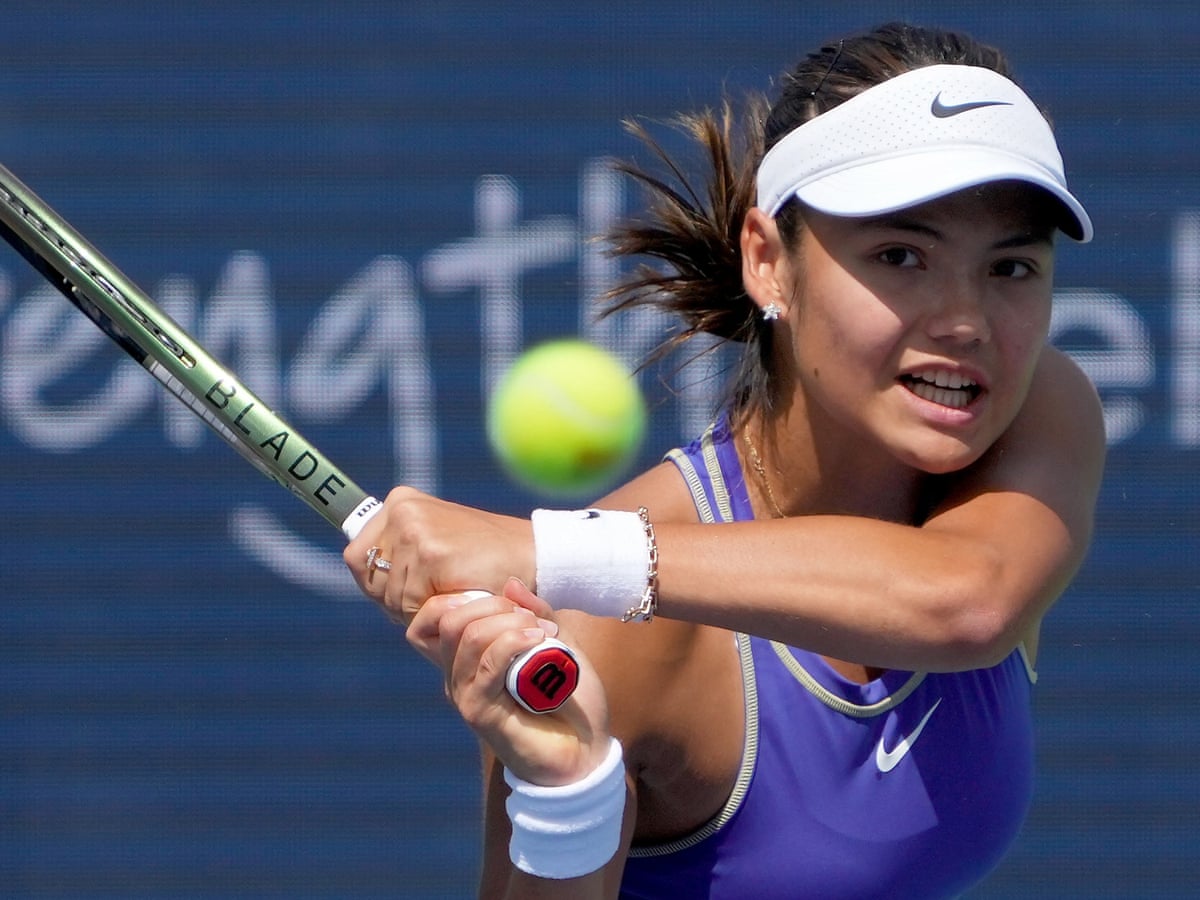 Rampant Emma Raducanu races past Victoria Azarenka in Cincinnati
Published
August 18, 2022
As Emma Raducanu wrapped up her media obligations close to 10pm on Tuesday night, still digesting all of the wondrous moments she had experienced that evening, she faced another one of the learning experiences that have characterised her past year.
She handled the challenge with supreme, startling ease, following up her dismantling of Williams with an even more destructive performance. In just 62 minutes Raducanu eviscerated Victoria Azarenka 6-0, 6-2 to reach the third round on her Cincinnati debut. At the most opportune time, with her US Open title defence one tournament away, Raducanu's confidence continues to grow.
While noting the necessity of cherishing these moments against players she had grown up watching win grand slams, Raducanu said that she entered both matches completely backing herself. "I just had to focus on what I could control, and in the points you can't think about who is on the other end of the court," she said. "You've just got to play the ball."
Throughout this week, Raducanu has spoken about her intention to not get "too low or high" after moments over the past year where either her exuberance or negativity have not helped her unlock her best tennis.