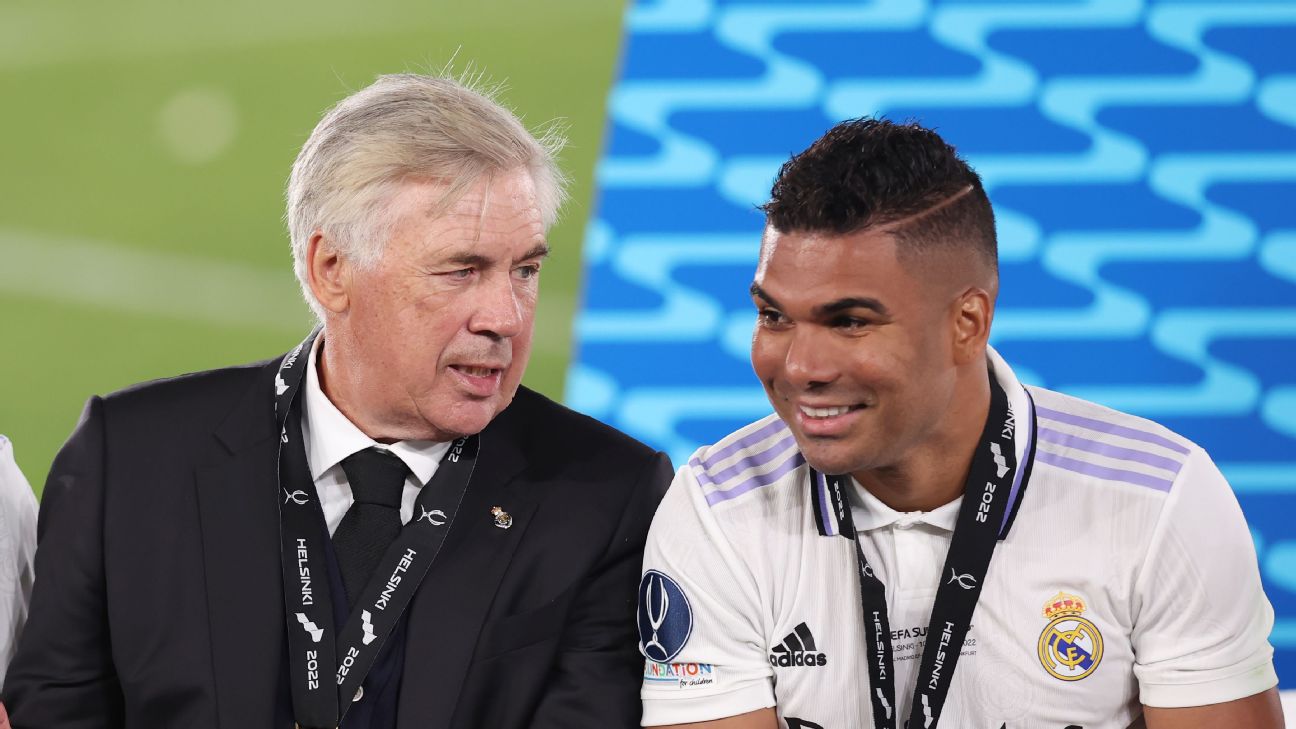 Real Madrid's Casemiro intent on joining Man United – Carlo Ancelotti
Published
August 19, 2022
ESPN reported on Thursday that the Brazil international midfielder — who has won five Champions Leagues and three LaLiga titles in nine years at Madrid — was considering an offer from United, with a decision imminent.
"I talked about it with [Casemiro] this morning," Ancelotti said in a news conference on Friday ahead of Madrid's LaLiga game at Celta Vigo. "He wants to try a new challenge, a new opportunity. The club and I understand it. Casemiro — with what he's done at this club, and with the person he is — we have to respect this desire he has.
"I just listened to him," the Italian coach said. "Hearing his desire to leave, there's no way back … If the negotiations go well and an agreement is reached, we have to wish him all the best and look at what we have.
"We have replacements within the squad," he said. "We have a lot of good players who can play in that position. Tchouameni is one of the best midfielders in the market right now. Then there's the option of Toni Kroos, who can play in that position, as he did in my second year here [the 2014-15 season], when we won 22 games in a row.