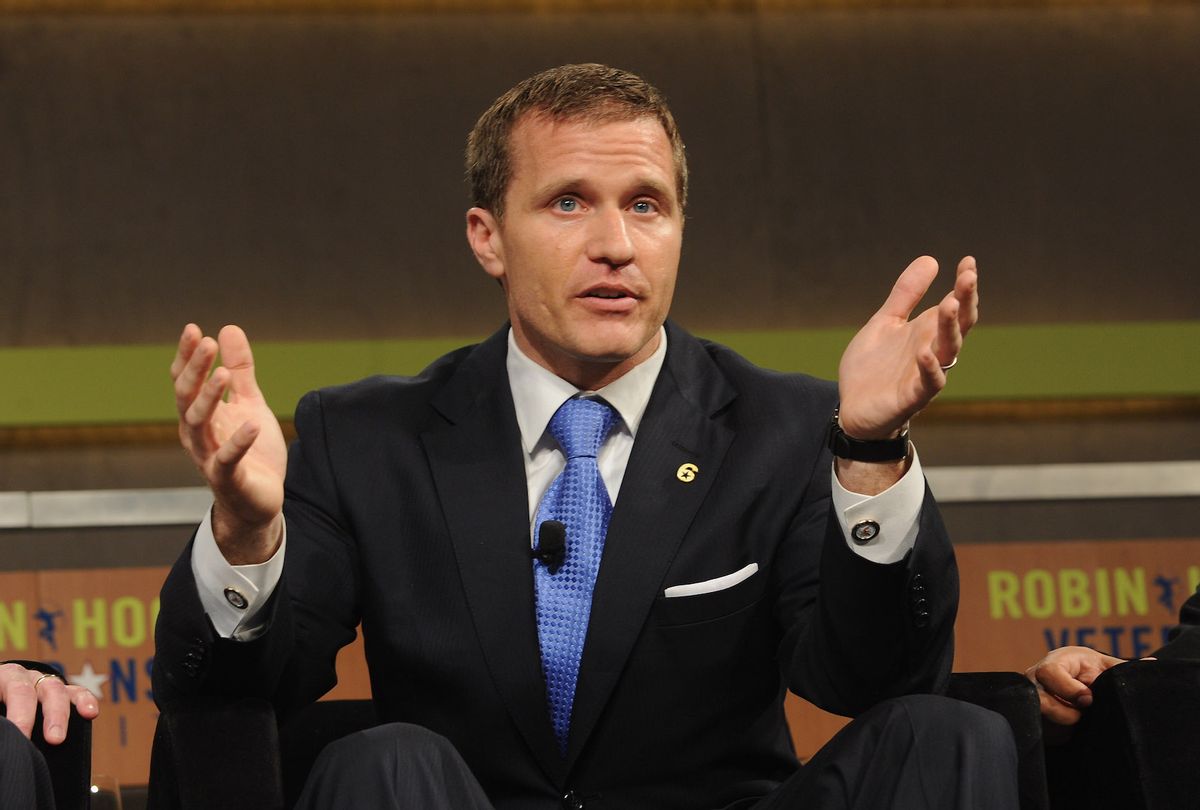 "Resounding third place loss": Eric Greitens goes down in flames after behind-the-scenes GOP effort
Politico reports that megadonor Rex Sinquefield and GOP strategist Johnny DeStefano helped in the effort by launching an anti-Greitens super PAC as top Republicans repeatedly pressed Donald Trump not to endorse the former Missouri governor, who resigned over a sex scandal and was later accused of child abuse by his ex-wife.
"There can be no question that Greitens' candidacy threatened Republican control of this Senate seat," said Peter Kinder, a former Missouri lieutenant governor. "Nominating him would have put in play a seat that Republicans absolutely shouldn't have to worry about. There was clear need for someone to assemble the resources to tell the truth about him that had never been told."
The super PAC aired withering ads against Greitens starting in late June as part of a year-long, behind-the-scenes effort to sink his campaign for the retiring GOP Sen. Roy Blount's seat, which more than a dozen sources said involved some of the party's top officials and donors.
Republican National Committee chair Ronna McDaniel repeatedly urged Trump not to endorse Greitens, including as recently as Monday, and National Republican Senatorial Committee chair Rick Scott to GOP megadonor Steve Wynn also pressed Trump to stay away from the former Navy SEAL, who had aggressively sought his endorsement.