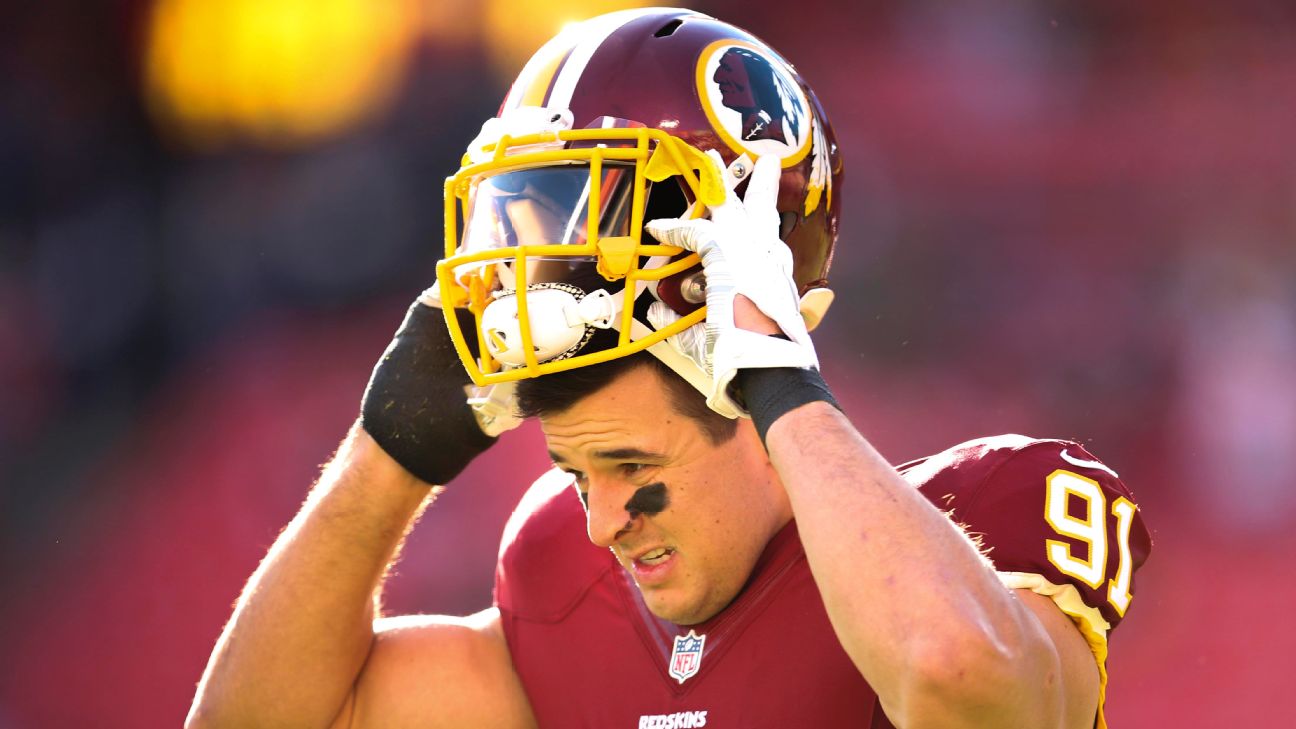 Retirement of franchise sacks leader Ryan Kerrigan closes an era for Washington football
ASHBURN, Va. — Ryan Kerrigan prided himself on taking a consistent approach that yielded equally consistent results. But when his left knee prevented him from doing so, he decided the best result was retirement.
Kerrigan announced his retirement Friday, ending his 11-year career by signing a one-day contract with the Washington Commanders. He played 10 seasons for Washington before signing with the Philadelphia Eagles last offseason.
"I wasn't emotionally ready to not play football anymore," Kerrigan said. "I had a good playoff game and that made me think I could still do this. As I got into training again in late June, the knee really bothered me again."
That made it easier for a player who said football factored into every decision he made — down to what he ate for breakfast in the offseason — to stop playing. Kerrigan, the 16th overall pick in 2011, retires as Washington's all-time sack leader with 95.5 while also making four Pro Bowls. He did not record a sack in the regular season with the Eagles, but had 1.5 in a playoff loss to Tampa Bay.