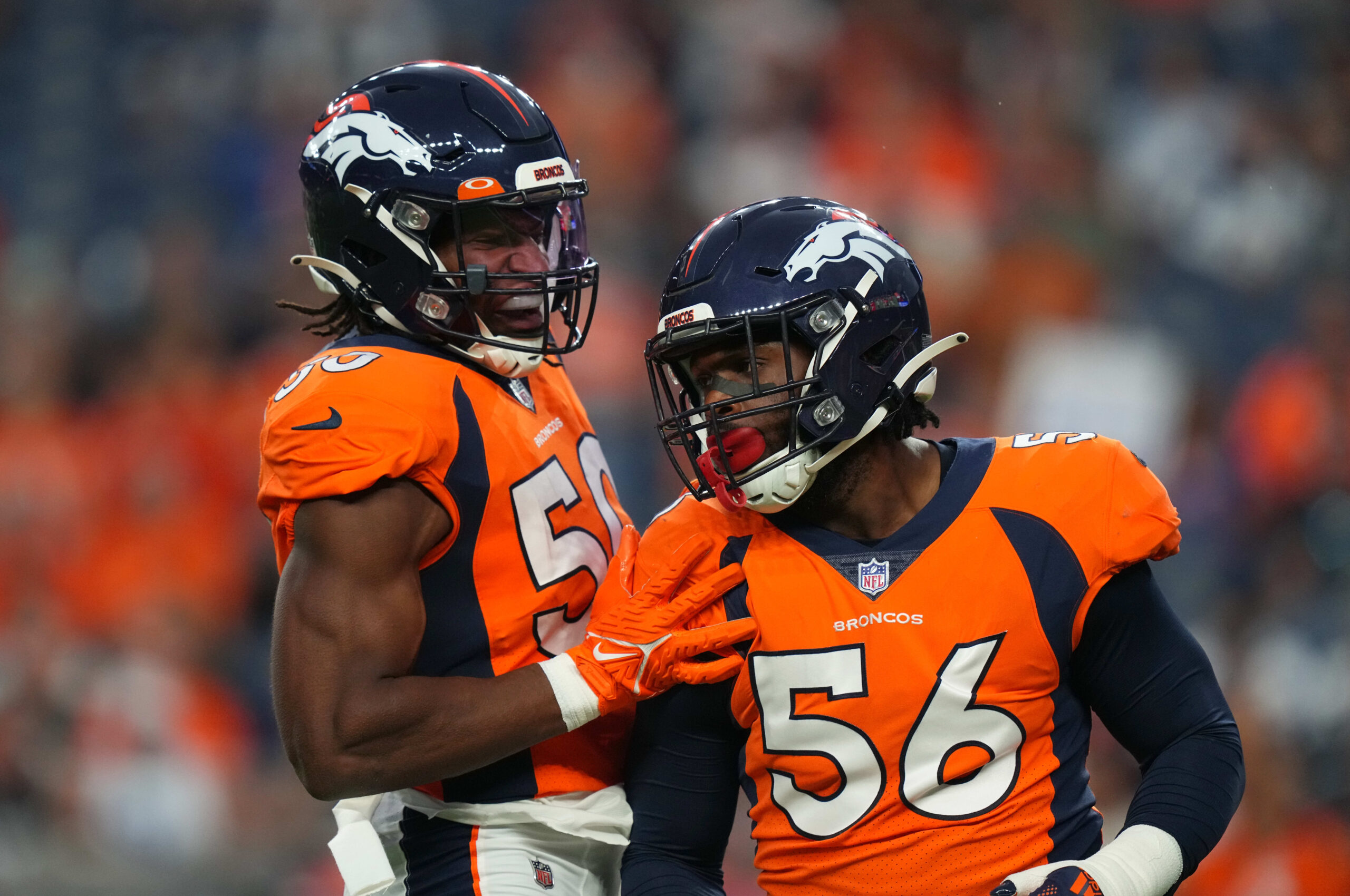 Risers and Fallers from the Denver Broncos' victory over the Dallas Cowboys
Published
August 14, 2022
Ever since Tim Patrick suffered his season-ending ACL injury, the Denver Broncos knew they were going to need some depth receivers to step up for them in a major way, and they got a glimpse of exactly that against the Dallas Cowboys.
Seth Williams made a huge impression by reeling in a number of difficult catches. His baseball slide for a 19-yard gain on a poor pass from Josh Johnson. It was the biggest play of the first quarter. Williams also scored the team's first touchdown, with a contested catch on a corner route that infantilized the opposing defender.
Kendall Hinton also had a very promising game. He started things off with a drop, though that miscue seemed to be more the blame of Johnson's shoddy accuracy. After that, he was lights out. Hinton reeled in the Broncos' second touchdown on a hyper-acrobatic grab in the back corner of the endzone and made another circus-act catch towards the end of the first half to help set up a critical field goal drive.
Brandon Johnson also helped set up that critical field goal drive, but the moment that will stand out the most was the impressive grab he made down the sidelines in tight coverage. Johnson was interfered with on the play (an illegal contact penalty that would be declined) and shook it off to make what was the biggest play of the first half. Plus, when he left the game, he was the team's leading receiver, with 64 yards on four receptions.