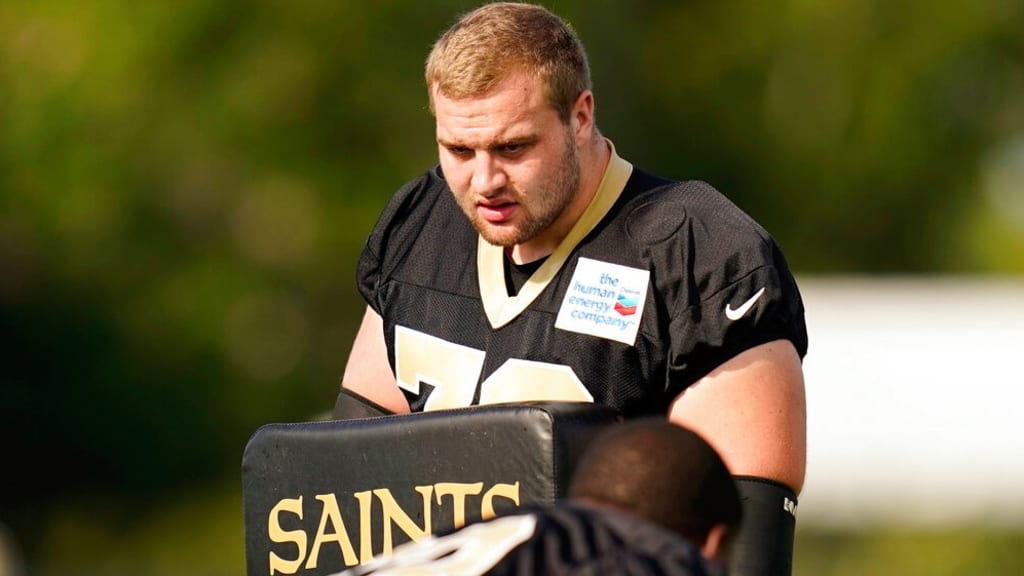 Saints rookie tackle Trevor Penning kicked out of practice after third altercation in three days
Penning has been involved in altercations with defensive teammates in the past three practices, including a Wednesday scuffle that saw the rookie and defensive tackle Malcolm Roach kicked out of practice.
"We don't have time for that," coach Dennis Allen said, via Katherine Terrell of ESPN. "I sent two guys in today and we've got to get our work done. We've got to learn as a team how to compete and how to play and how to practice and push ourselves to the limit but yet not take it over the edge.
The Northern Iowa product, who is battling James Hurst for left tackle duties, has a knack for irritating defenders. It's something that drew the Saints to draft him, but they don't necessarily want it against his teammates.
"It's part of my game, I think. It's just how I am as a player," Penning said Monday of playing through the whistle. "But I'm obviously out there working technique. I'm trying to get better at the technique of the game, getting the blocks down. The finishing ability, that's what I pride myself in, and that's always going to be part of my game."