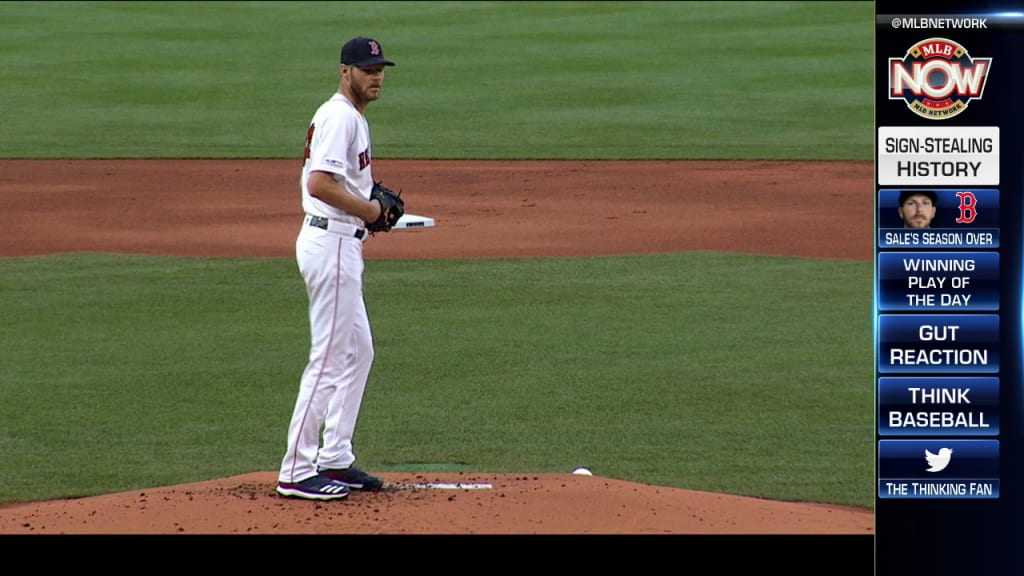 Sale fractures wrist in bike accident, out for 2022 season
Published
August 10, 2022
BOSTON — Chris Sale's unfortunate 2022 season — marred by a series of freak injuries that limited him to just two starts — was dealt one last blow when the Red Sox revealed on Tuesday that the lanky lefty fractured his right wrist in a bicycle accident on Saturday.
On Monday morning, Sale underwent an open reduction and internal fixation of a right distal radius (wrist) fracture. The procedure was performed by Dr. Matthew Leibman at the Newton-Wellesley Outpatient Surgery Center in Wellesley, Mass.
It was the first time Sale had played catch since fracturing his left pinkie finger at Yankee Stadium on July 17, and the Red Sox had cautious optimism he would pitch again this season. But that's out the window now.
"Chris had actually just finished up his throwing at [Boston College]," said Bloom. "He took his bike out to go grab some lunch near his house and hit something going down a hill, flew off the bike and I learned about it later that afternoon. He reached out to [trainer] Brad [Pearson], Brad got over there and tended to him."