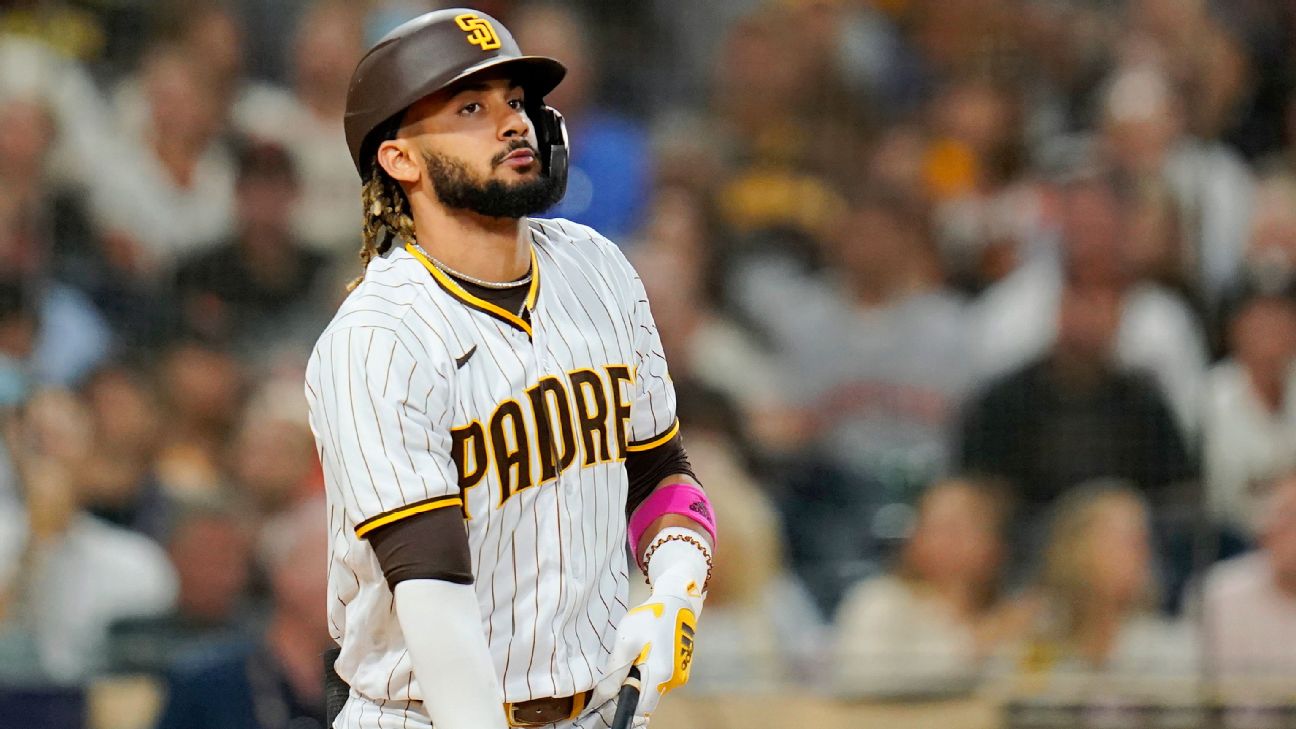 San Diego Padres star Fernando Tatis Jr. suspended 80 games — here's everything you need to know
Published
August 13, 2022
The baseball world was rocked Friday afternoon, when it was learned that one of the game's brightest young stars, Fernando Tatis Jr., had tested positive for a performance-enhancing substance and was hit by Major League Baseball with an 80-game suspension.
Tatis, the 23-year-old superstar shortstop who had already emerged as one of the faces of the sport, was only days away from coming back from the wrist injury that had kept him out all season. His San Diego Padres, on the heels of a blockbuster trade for Juan Soto, were eagerly awaiting his return while in pursuit of a title. Now Tatis' season is over, and the Padres' championship hopes have been greatly diminished.
We'll get to the big-picture aspects later, but first the basics: Tatis' 80-game suspension begins Friday and will last through the remaining 48 regular-season games. How long it extends into 2023 will hinge on how deep the Padres play into the postseason, if they get there (they entered play Friday with a one-game lead on the sixth and final playoff spot in the National League). Tatis also isn't expected to be eligible to represent the Dominican Republic in next year's World Baseball Classic.
Tatis is one of the most captivating stars in the game, but over the course of his first four seasons he will have played in only 273 of a possible 546 regular-season games. He missed the final seven weeks of the 2019 season because of a stress reaction in his lower back, spent all of 2021 dealing with a balky left shoulder and will ultimately miss the entirety of 2022 for factors that were seemingly well within his control: a wrist injury that likely occurred during an offseason motorcycle accident, and now a positive drug test.