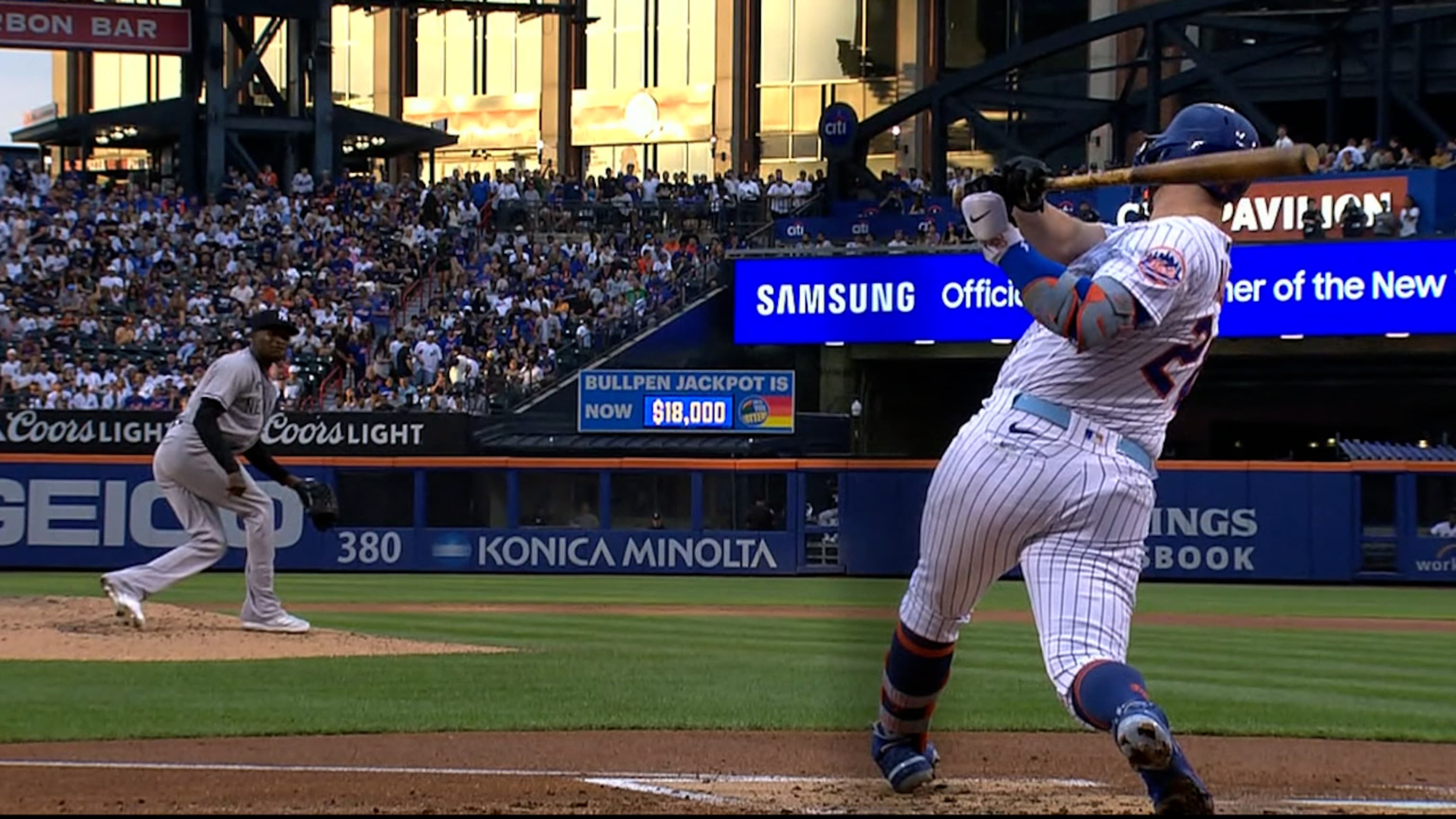 Scherzer's birthday gift: 3 K's of Judge
NEW YORK — Max Scherzer did not deviate from the scouting report. He had no reason to. Earlier Wednesday, when Scherzer had faced Yankees slugger Aaron Judge — the best hitter going, if not the best hitter alive — with two men on base and two outs at Citi Field, the Mets ace struck him out on nothing but off-speed pitches. So as Judge approached the plate again in a nearly identical situation in the seventh, Scherzer changed almost nothing.
The resulting strikeout punctuated Scherzer's night on his 38th birthday, allowing the Mets to maintain their edge in a game they eventually won, 3-2, on Starling Marte's walk-off single in the ninth. With that, the Mets swept the Subway Series for the sixth time in history and the first time since 2014.
In front of the 10th-largest crowd in Citi Field history, there were enough accolades to go around — enough for Pete Alonso, who homered in the second inning, and for Seth Lugo, who delivered five significant outs, and for Marte, who ripped a single off Wandy Peralta to send everybody home. But it was Scherzer who shouldered the most significant chunk of work, delivering seven shutout innings in his first Subway Series game.
At-bat No. 1: Flyout to rightThis at-bat didn't last long, but it nonetheless colored the rest of Judge's evening. In his initial matchup with the American League MVP candidate, Scherzer threw a first-pitch fastball on the outer half of the plate. Judge didn't miss it, taking the pitch 341 feet to the lip of the warning track in right.