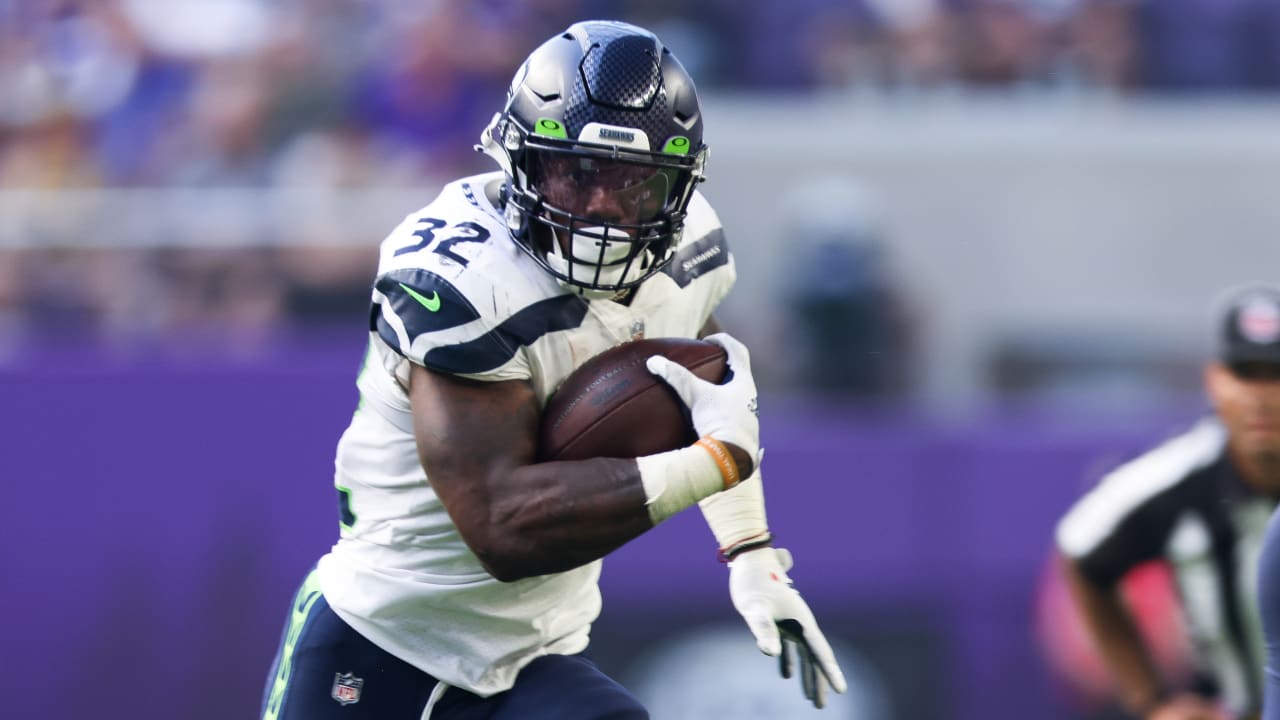 Seahawks RB Chris Carson retiring after five seasons due to neck injury
The decision comes after the running back failed his physical, Rapoport added. The Seahawks released Carson with a failed physical designation later Tuesday, which allows the RB to receive injury protection benefits.
"Ever since the first time I saw Chris on film, I loved his style, and I was thrilled when we were able to get him when we did," head coach Pete Carroll said in a statement Tuesday. "To see him grow and become such an impacting part of our program with such a great style and all of that, it was a thrill to watch. We'll miss him and everything he brought to our program."
"Oh, we still going right now," Carson said at the time. "I see myself playing until I feel like stopping. My mindset is never to give up. So, I'm staying positive like I said, and continue to fight and get back onto the field."
Ultimately, the neck injury will not allow Carson to get back on the field. Given the physical nature of football and the seriousness of the injury, he becomes the latest player to see his career prematurely ended by a neck issue.