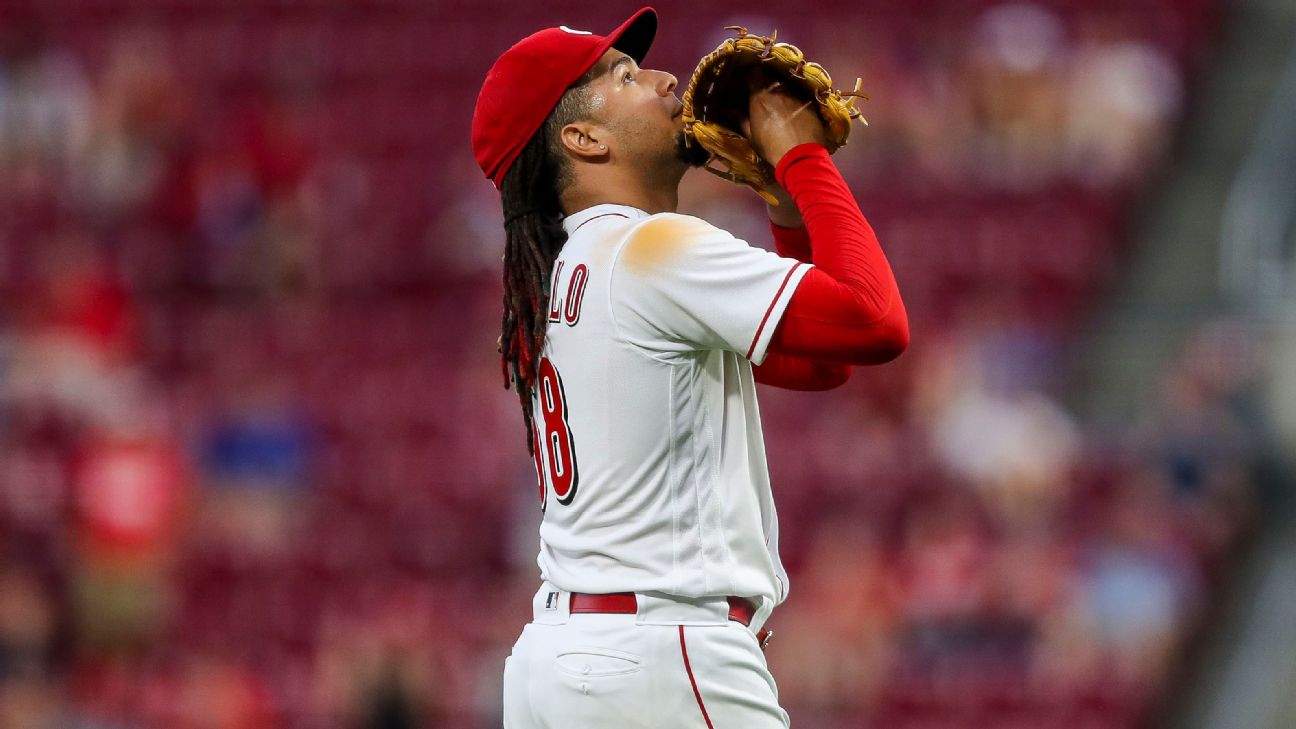 Seattle Mariners acquire Luis Castillo, send package highlighted by prospect Noelvi Marte to Cincinnati Reds
The Seattle Mariners, looking to end a postseason drought that stretches to 2001, acquired the best arm on the trade market Friday night in a deal for right-hander Luis Castillo of the Cincinnati Reds.
"He's one of the best pitchers in the game — he's really established himself as a dominant starter," Mariners manager Scott Servais said. "We've got a chance to do something really big here this year. You have to step out and take a chance once in a while if you ultimately want to get the reward, take a little risk. Dominant starting pitcher, and I'm anxious to meet him."
Minor leaguers Noelvi Marte, Levi Stoudt, Edwin Arroyo and Andrew Moore are headed to Cincinnati, the teams announced. Marte, a shortstop, is the highest rated of the group, with ESPN's Kiley McDaniel ranking him the 12th-best prospect in baseball ahead of the season.
The Mariners, led by star rookie Julio Rodriguez, are 54-47, 12 games behind the first-place Houston Astros in the AL West and holding on to the second wild-card spot. Seattle won its final 14 games before the All-Star break, one short of the longest winning streak in team history and the best run by any club heading into the break since 1933. But the Mariners are 3-5 since, following an 11-1 loss at Houston on Friday night.