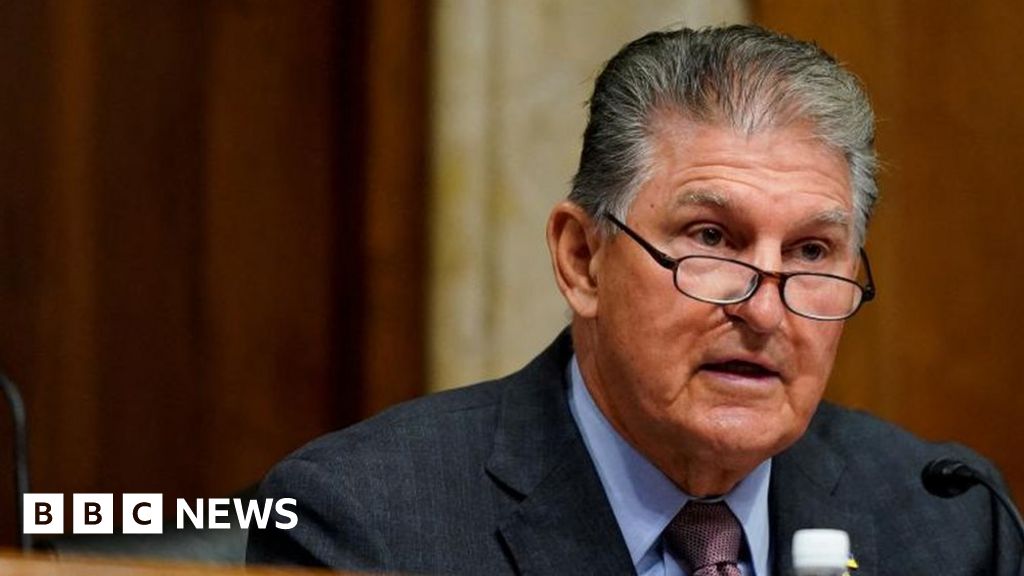 Senator Joe Manchin suddenly backs Biden climate and tax bill
Salvaging a key plank of his domestic agenda could also grant a much-needed electoral boost for his fellow Democrats, who are battling to retain control of Congress as midterm elections loom in November.
It is not clear what prompted the senator's dramatic reversal to support the new bill. He is something of a political anomaly, representing a conservative state that voted overwhelmingly for former President Donald Trump.
Mr Manchin and Mr Schumer also maintained the measure would pay for itself by raising $739bn (£608bn) over the decade through hiking the corporate minimum tax on big companies to 15%, beefing up Internal Revenue Service tax enforcement and allowing the government to negotiate prescription drug prices.
President Biden needs the support of all 50 Democratic senators, along with Vice President Kamala Harris's tiebreaking vote, to get the bill through the Senate and send it to the House of Representatives – where Democrats hold a razor-thin majority.