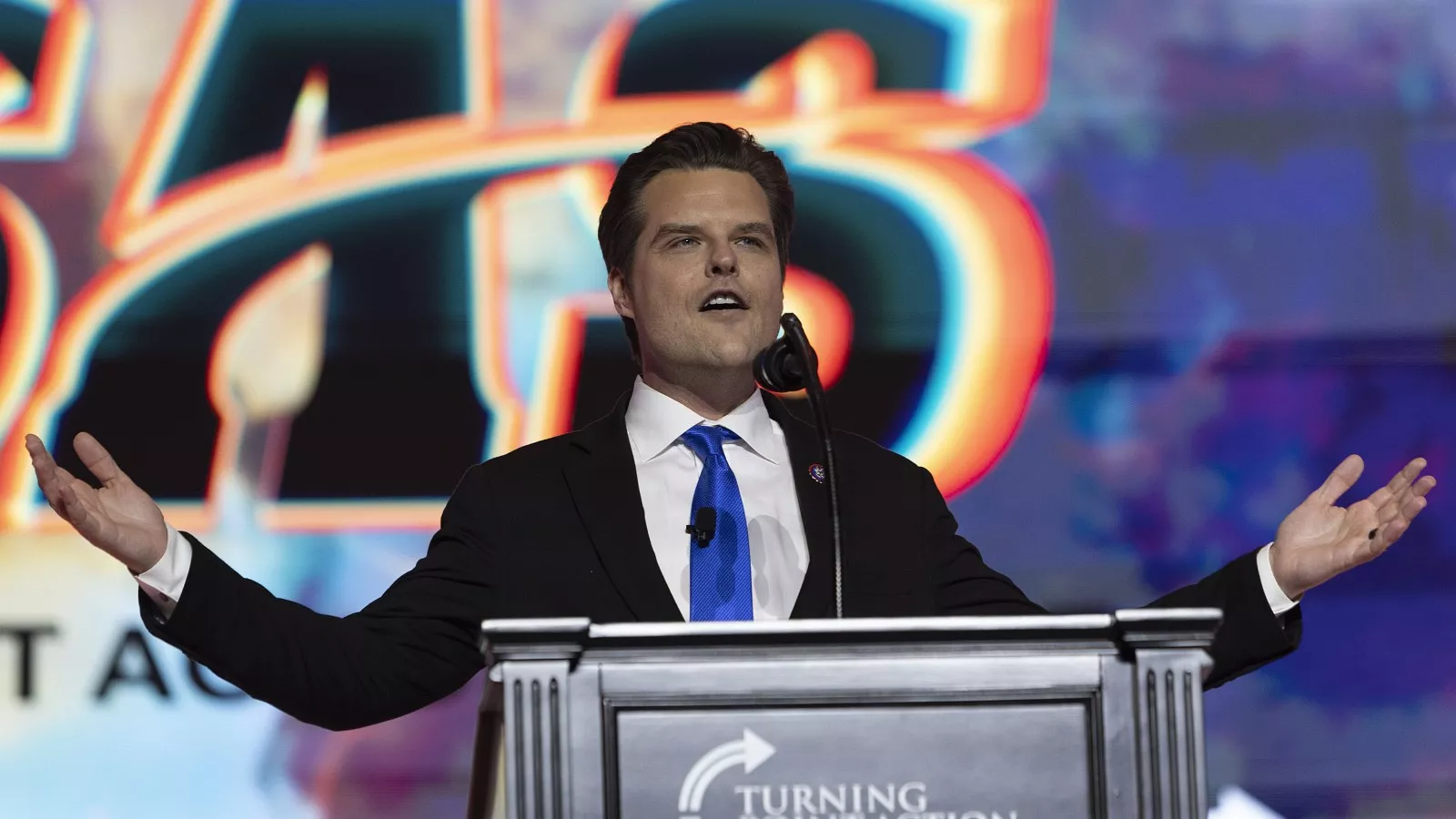 Sex Trafficking Probe Mentioned After Matt Gaetz Makes 'Odious Women' Jibe
Republican Rep. Matt Gaetz, who is under federal investigation for alleged sex trafficking of a 17-year-old girl, is under fire on social media after making fat-phobic and misogynist remarks about abortion rights activists to an audience of college students on Saturday, calling people protesting in support of abortion "disgusting."
"The people are just disgusting. Why is it that the women with the least likelihood of getting pregnant are the ones most worried about having abortions? Nobody wants to impregnate you if you look like a thumb," Gaetz commented.
"These people are odious from the inside out. They're like 5′ 2″, 350 pounds, and they're like, 'Give me my abortions or I'll get up and march and protest.' And I'm thinking —march? You look like you got ankles weaker than the legal reasoning behind Roe v. Wade," he said to a cheering crowd.
Many criticizing the congressman and his comments brought up the scandal Gaetz has been been engulfed in since last year, when The New York Times revealed that he was being investigated by the Justice Department for the alleged sex trafficking of a 17-year-old girl.