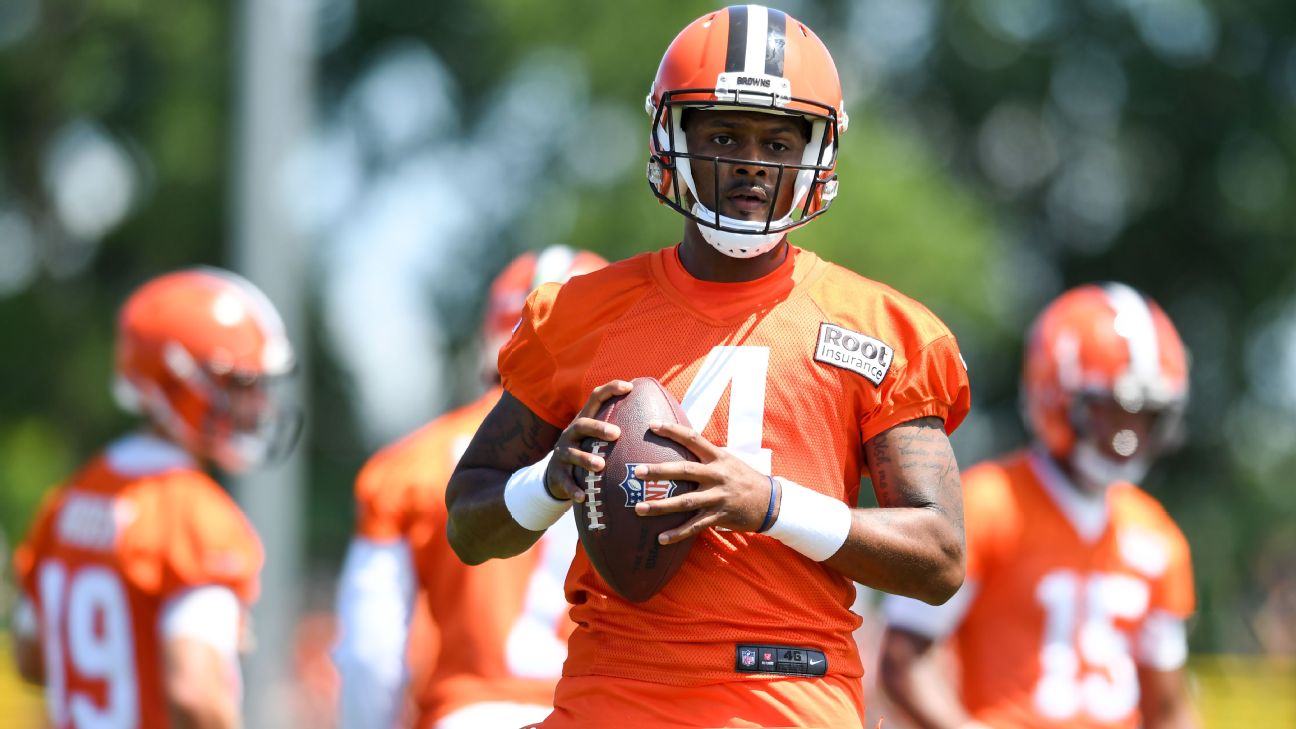 Source – Cleveland Browns QB Deshaun Watson suspended 6 games for violating NFL's personal conduct policy
Cleveland Browns quarterback Deshaun Watson will serve a six-game suspension for violating the league's personal conduct policy following accusations of sexual misconduct, disciplinary officer Sue L. Robinson ruled Monday, a source told ESPN's Adam Schefter.
Robinson's comprehensive 15-page conclusion stated that though Watson violated the personal conduct policy, there was not enough evidence to justify an indefinite suspension, a source told ESPN's Jeremy Fowler.
Either side would have three days to submit an appeal in writing. In that case, NFL commissioner Roger Goodell or his designee "will issue a written decision that will constitute full, final and complete disposition of the dispute," per terms of Article 46 in the league's collective bargaining agreement.
Watson has been accused of sexual assault and inappropriate conduct during massage sessions in civil lawsuits filed by 25 women. The encounters cited in the lawsuits took place between March 2020 and March 2021, while Watson was a member of the Houston Texans. One of the 25 lawsuits was dropped following a judge's ruling in April 2021 that the plaintiffs needed to amend their petitions to disclose their names. In June, Watson settled 20 of the 24 lawsuits he was facing; on Monday, he agreed to settle three of the remaining four, according to Houston attorney Tony Buzbee, who represents the women suing Watson.