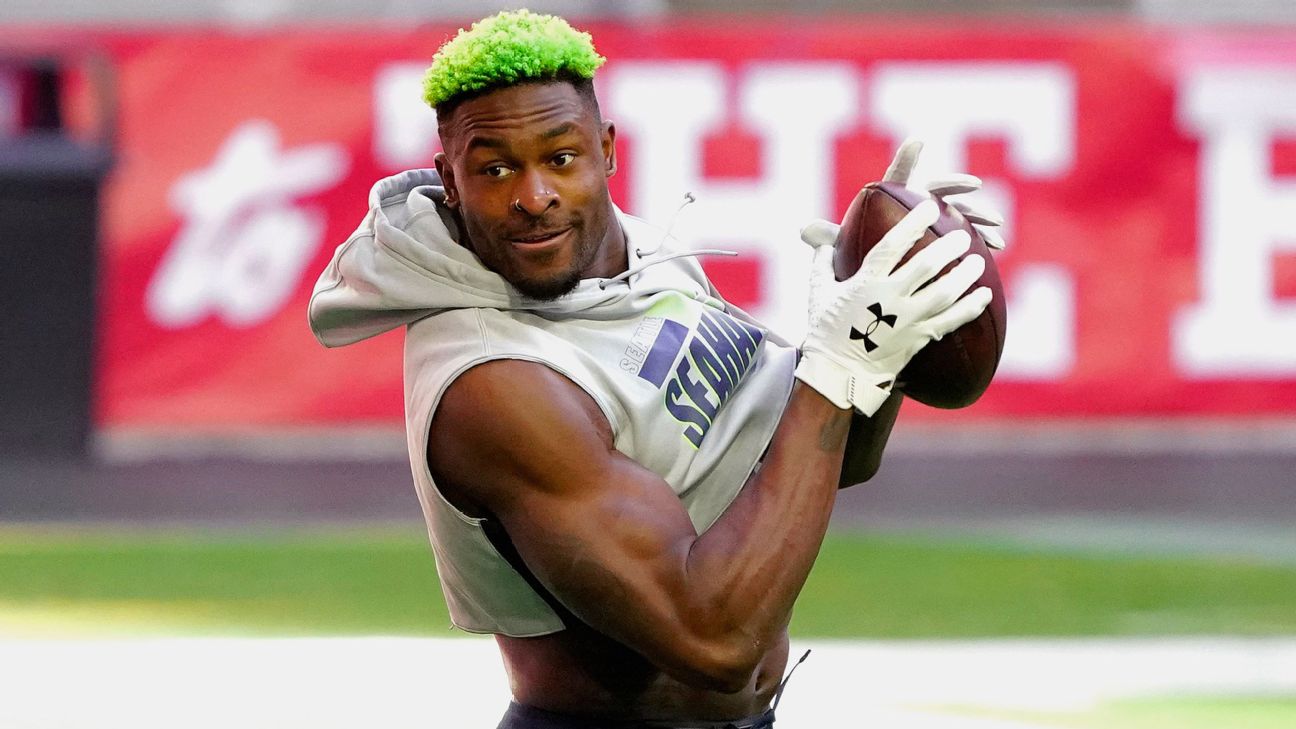 Source – DK Metcalf, Seattle Seahawks agree to three-year, $72 million extension
RENTON, Wash. — The Seattle Seahawks and star wide receiver DK Metcalf have agreed to a three-year, $72 million extension that includes $58.2 million in guarantees, a source told ESPN's Adam Schefter on Thursday.
The deal brings a quick end to Metcalf's two-day "hold in" and locks up one of the top performers of the Seahawks' future. The 24-year-old Metcalf, who had one year and just under $4 million left on his rookie contract, is now signed through 2025.
The $24 million new-money average of his extension makes Metcalf the Seahawks' highest-paid player, surpassing safety Jamal Adams at $17.5 million, and cements him as the new face of the franchise now that Russell Wilson and Bobby Wagner are gone.
The three-year length of the extension is shorter than the Seahawks typically prefer for big-money second contracts, and it puts Metcalf on track to become a free agent at age 28. It also came with a shorter wait than some of the Seahawks' recent megadeals that weren't finalized until well into training camp.