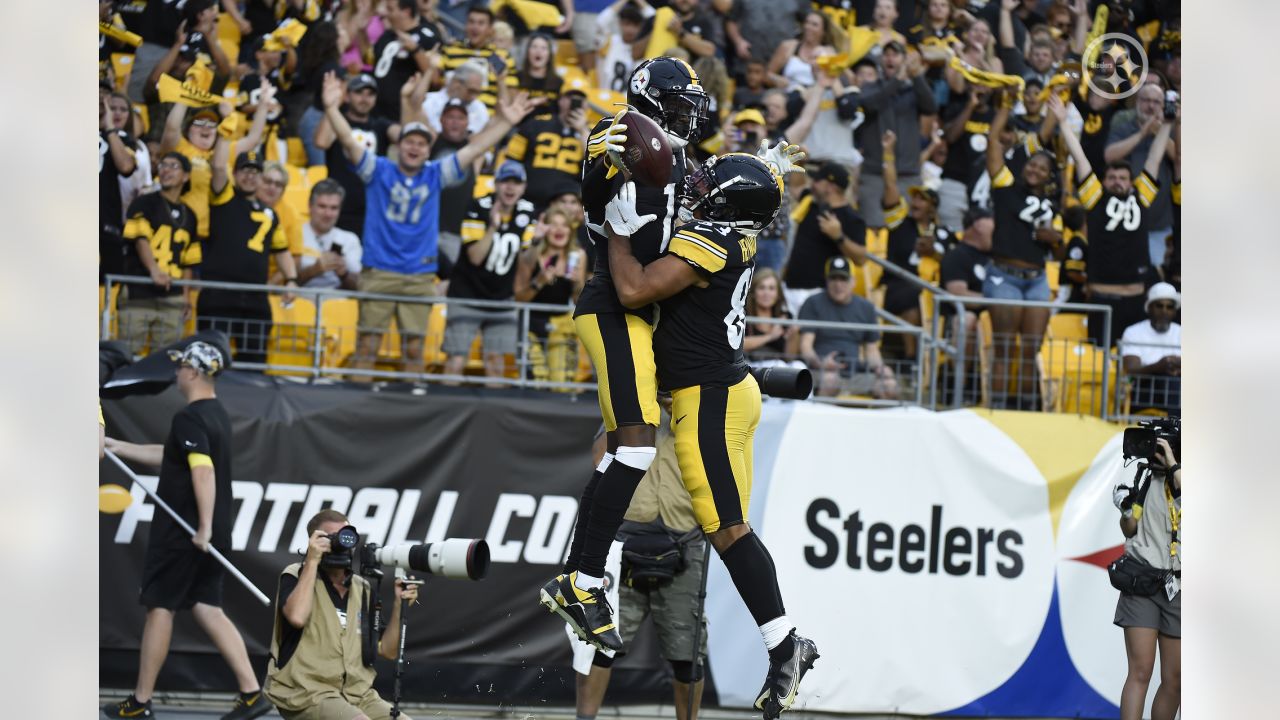 Steelers defeat Seahawks, 32-25
Published
August 14, 2022
Pickens, drafted on the second round out of Georgia, caught a pass from Trubisky for a 9-yard gain on the first play of the preseason, and then a 26-yard fade from quarterback Mason Rudolph for a touchdown that finished off the Steelers' third possession.
The Seahawks sacked Pickett for an 8-yard loss on fourth-and-1 from the Seattle 45-yard line with 1:17 left in the fourth quarter, but a forced fumble by inside linebacker Mark Robinson and a recovery by outside linebacker Tuzar Skipper on the following snap gave the Steelers one final chance to break a 25-25 tie.
This time, Pickett responded with an 8-yard scramble to the Seattle 24 and then a 24-yard touchdown pass to wide receiver Tyler Vaughns for the game-winning touchdown with three seconds remaining in what wound up as a 32-25 Steelers' triumph.
Trubisky went 3-for-5 passing for 47 yards on the game-opening march, including a 13-yard touchdown pass to wide receiver Gunner Olszewski, who also had a 25-yard, catch-and-run conversion of a third-and-6 on the snap prior to his touchdown reception. Trubisky finished 4-for-7 for 63 yards and a touchdown in his two series of work.