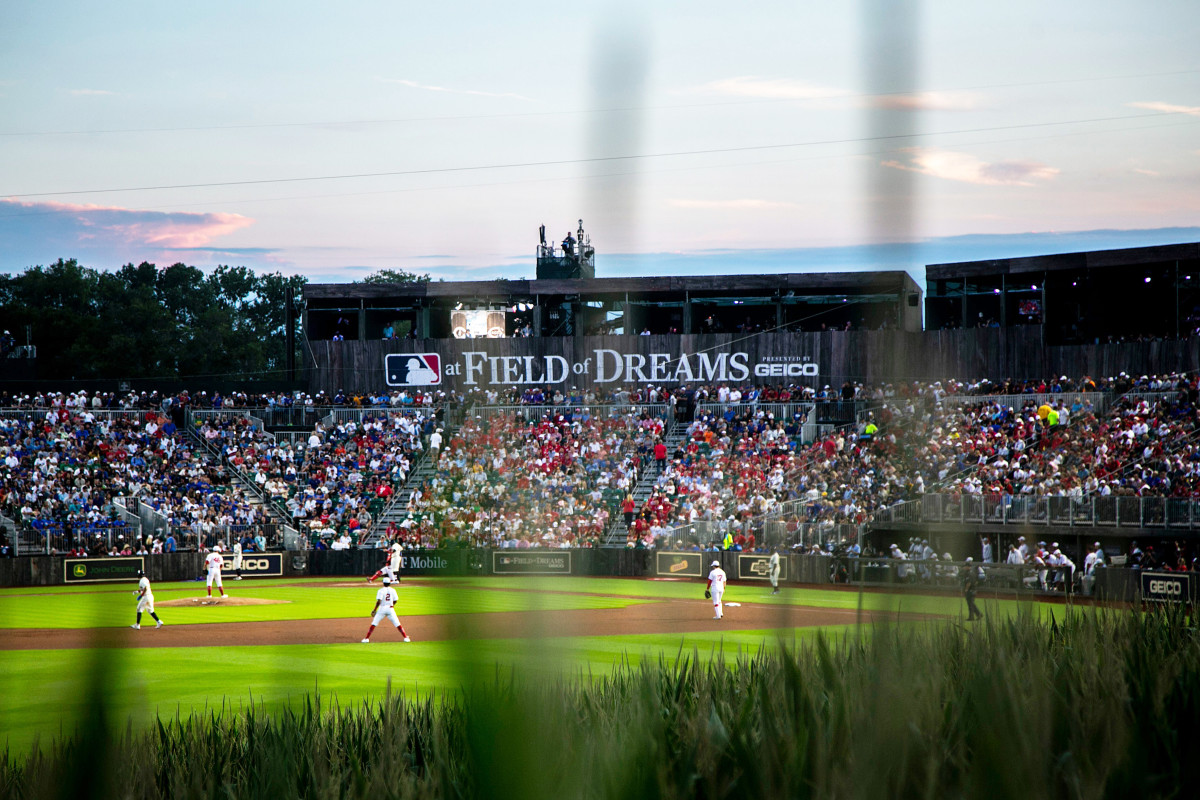 The 'Field of Dreams' Game Deserves to Be an MLB Tradition
Published
August 12, 2022
Busfield played as close to a villain as Field of Dreams would allow. A nonbeliever, he played Mark, the brother-in-law of Ray Kinsella (Kevin Costner) who believes in a voice telling him to turn part of his corn crop into a baseball field. Busfield once said he built his entire character on one line: "When did all these ballplayers get here?" Knowing that Mark would become a believer, Busfield leaned into the power of doubt, even outright dismissal.
The second Field of Dreams game Thursday night tested our belief in baseball and the dreams it harbors. Lacking the novelty of the game last year, not to mention the star power of Costner, Aaron Judge, Giancarlo Stanton and Tim Anderson, the game between the Cubs and Reds faced the same challenge of every sequel: living up to expectations. Take two losing teams in which 11 of the starting 18 players earn less than $800,000 a year, and you're risking Caddyshack II.
There will be no return trip to Iowa next year. That's only because the place will be under construction as it reinvents itself into a massive youth baseball complex. And it might not be in 2024, either, as MLB looks to bring its product to other unique places, such as Rickwood Field in Birmingham, Ala., built in 1910 and home to the Black Barons of the Negro American League from '20 to '60, including a stint by Willie Mays in '48.
But whether it lives as an annual event or exists in a rotation of sorts, the Field of Dreams game should always have a regular turn at bat in the baseball schedule. The movie is that engrained in American culture and the game itself. Played in an 8,000-seat bandbox amid Iowa charm and hospitality, it is a needed reminder of baseball's humble and familial roots.