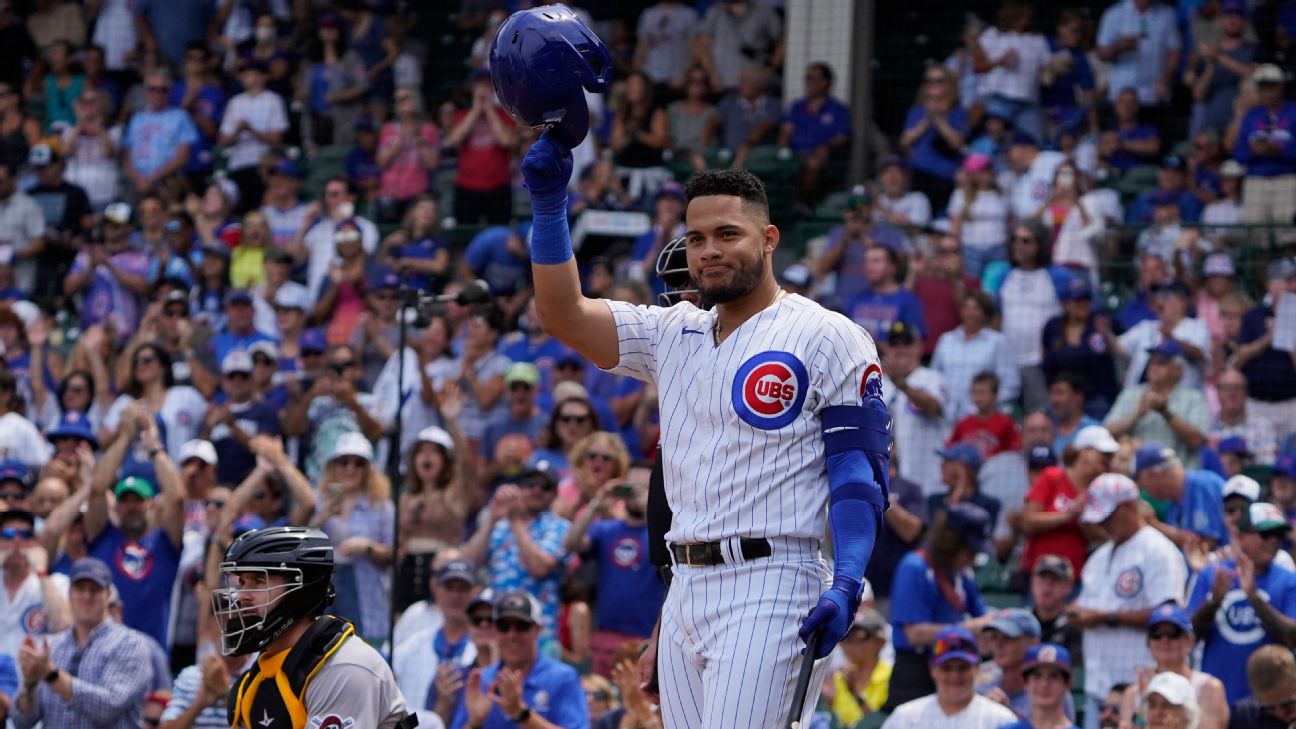 The players most likely to be traded before Tuesday's MLB trade deadline
Welcome to trade deadline day. We finally got a rush of action on Monday, so let's see if the momentum holds into what should be a busy day. The deadline comes at 6 p.m. ET, so that gives Padres GM A.J. Preller a few extra afternoon hours to swing a deal … or three.
Of course, much of the drama surrounds Juan Soto, the 23-year-old star for the Washington Nationals — the team with the worst record in the majors. Soto remains available, and San Diego is one of the favorites to land him, but the pressure is on Nationals GM Mike Rizzo to make the right deal, a trade that may determine the fortunes of the franchise over the next six or seven years if he can hit a home run.
Only the 2020 Dodgers didn't have to make an impact deal, so there is the strong likelihood that one of the deals made Monday or Tuesday will help determine your 2022 World Series champion. Also, beware of those minor trades. Back at the 2016 trade deadline, the Astros traded reliever Josh Fields to the Dodgers and acquired a young minor leaguer who had yet to play a professional game for the Dodgers — a guy named Yordan Alvarez.
The San Diego Padres, Los Angeles Dodgers and St. Louis Cardinals are viewed as the favorites, but don't overlook the Texas Rangers as a sleeper team to acquire Soto, even though they aren't in the playoff chase this season. MacKenzie Gore's elbow injury hurts Preller's potential trade package, but there's still shortstop C.J. Abrams and outfielder Robert Hassell to headline a trade if Gore's injury scares off the Nationals.