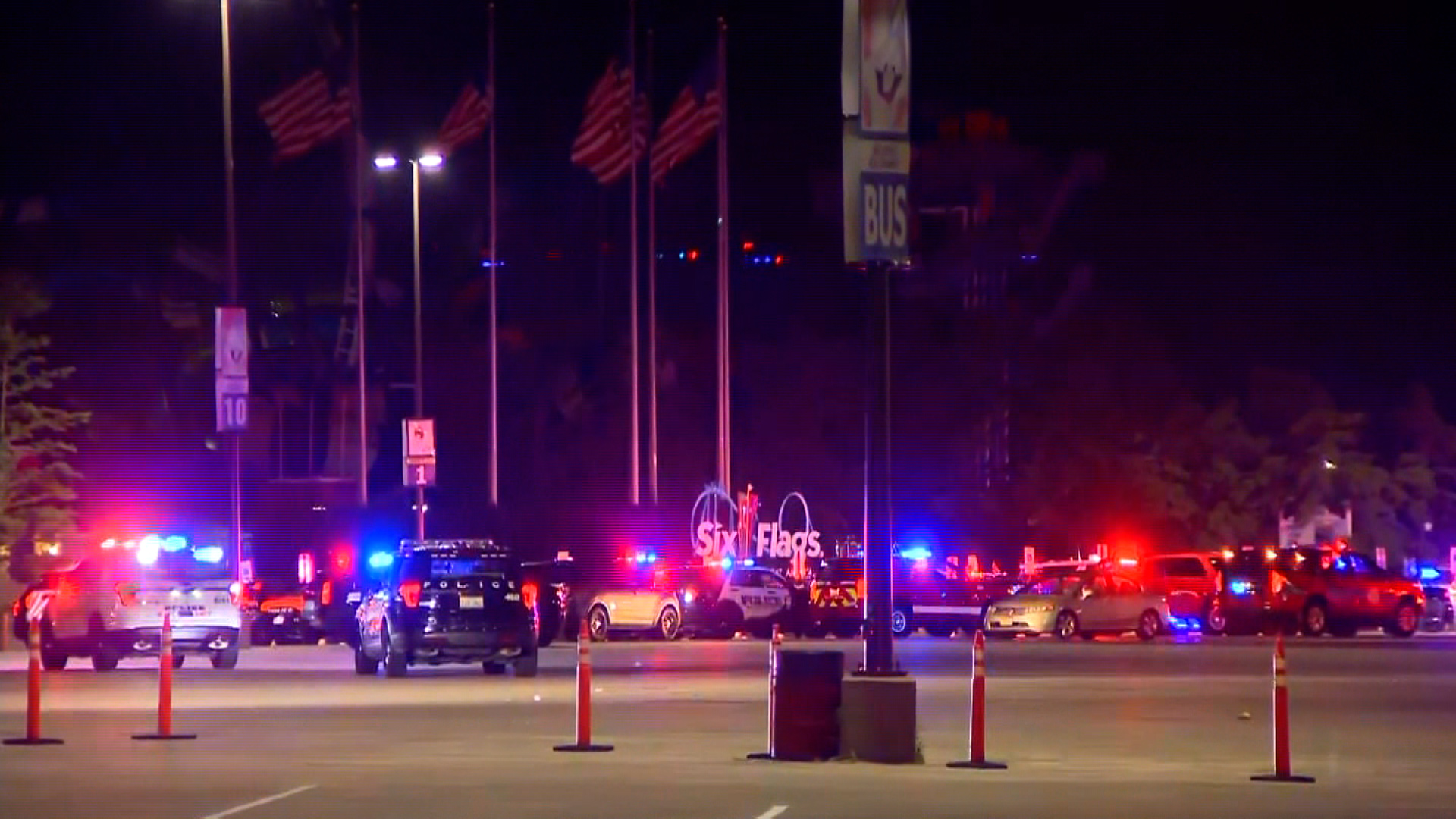 Three injured in shooting at Six Flags Great America in Illinois
Published
August 15, 2022
At around 8 p.m., the Gurnee Police Department responded to multiple 911 calls reporting shots fired at the park, the department said in a news release. Their initial investigation found a car had entered the parking lot, suspects exited the vehicle near the front entrance of the park, and they began shooting at another individual, police said. The suspects then fled the scene in the car.
A 17-year-old male and 19-year-old female were brought to a hospital with non-life-threatening leg injuries, police said. A third person sustained a shoulder injury and declined to go to the hospital, they said.
"The shooting this evening was not a random act, and appeared to be a targeted incident that occurred outside the park. This was not an active shooter incident inside the park," Gurnee police said.
"Then we (saw a) swarm of parents shuttling their kids, so my family and I hid between these two walls waiting for clearance," he said. "Cops were running in armed and escorting everyone out."