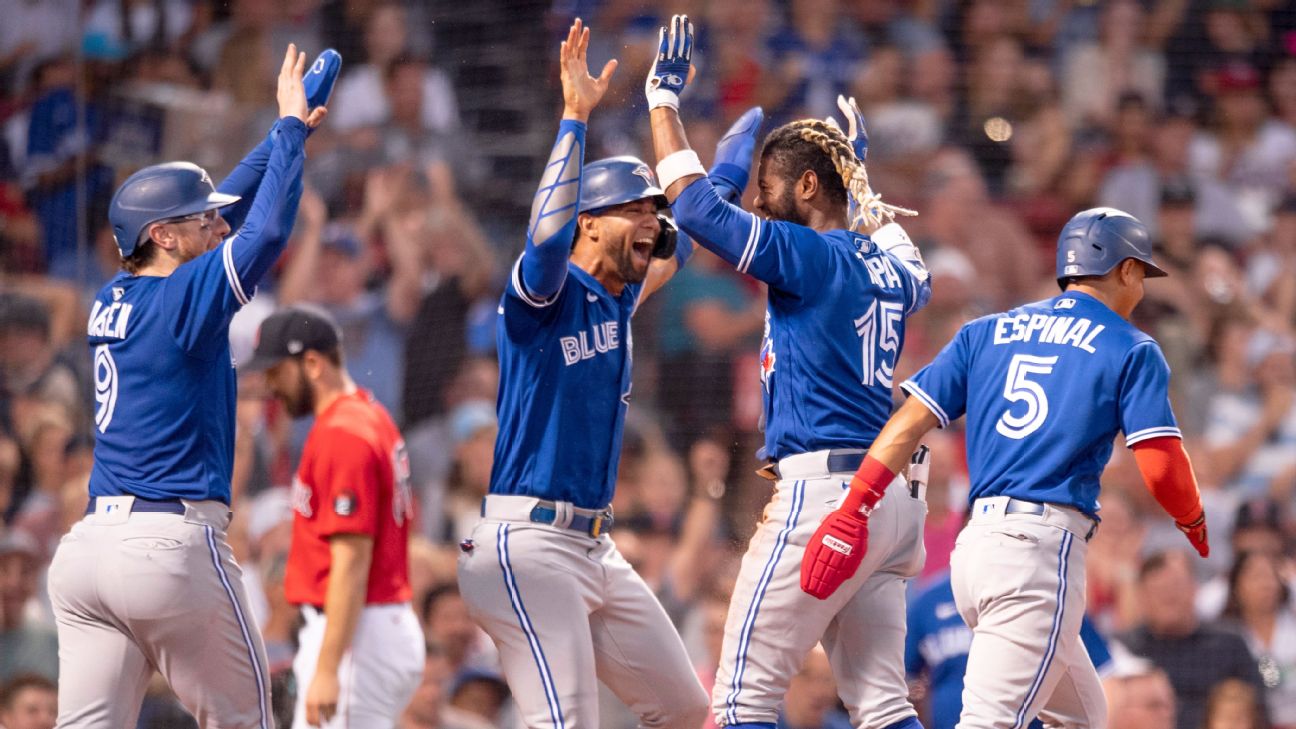 Toronto's Raimel Tapia hits inside-the-park grand slam as Blue Jays set franchise mark for runs scored in 28-5 rout of Boston Red Sox
Tapia hit an inside-the-park grand slam after a misplay by Boston center fielder Jarren Duran, and the Toronto Blue Jays set a franchise record for runs in a game, rolling past the Red Sox 28-5 on Friday night.
Danny Jansen homered twice and drove in six runs. Matt Chapman and Teoscar Hernandez added solo homers for Toronto, which topped its previous single-game mark of 24 runs set June 26, 1978, against the Baltimore Orioles.
The Fenway Park faithful jeered throughout the night — except for a wedding proposal on the video board with the home team trailing 25-3. The woman's "yes" was one of the few times Boston fans found reason to cheer.
Duran walked slowly toward the ball while left fielder Alex Verdugo raced over, slid to scoop it up and fired it toward the infield. The relay home wasn't close to nabbing Tapia, who picked up speed when he realized Duran had lost the ball.