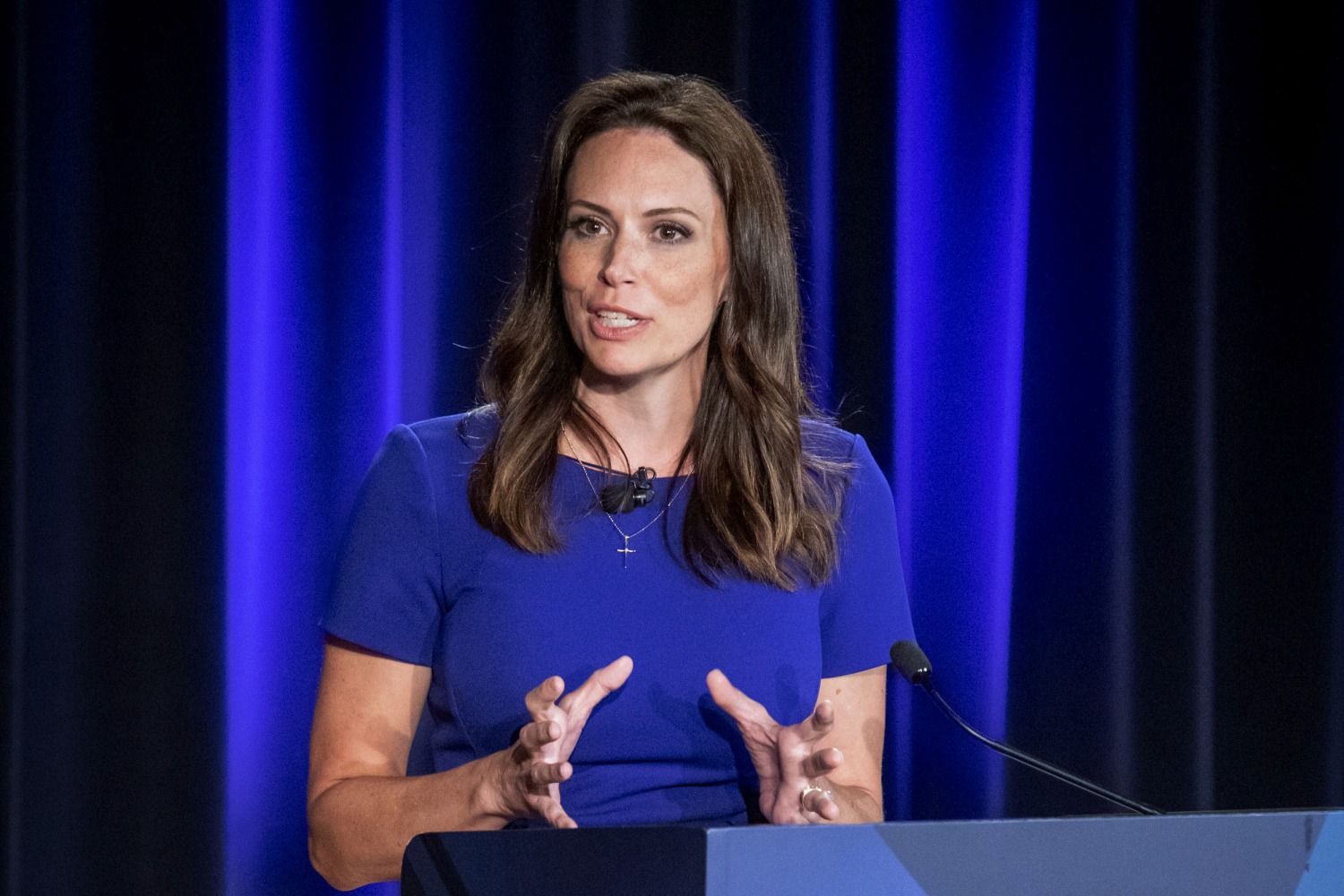 Tudor Dixon wins the GOP nomination for governor in Michigan, NBC News projects
GRAND RAPIDS, Mich. — Tudor Dixon has won Michigan's Republican nomination for governor, NBC News projects, emerging from one of the year's most turbulent primaries in a state where the general election will have major implications for the next presidential race.
The former conservative media personality, who secured an endorsement last week from former President Donald Trump, will face Democratic Gov. Gretchen Whitmer, who was renominated without opposition Tuesday.
Early results placed Dixon ahead of four rivals, including chiropractor Garrett Soldano; Kevin Rinke, a former Detroit-area car dealer who loaned $10 million to his campaign; and Ryan Kelley, a real estate broker and right-wing activist who was briefly a front-runner after his arrest on misdemeanor charges of being involved in the insurrection at the U.S. Capitol on Jan. 6, 2021.
Dixon, addressing supporters at a downtown Grand Rapids hotel, took sharp aim at Whitmer. She repeatedly criticized the governor's lockdown orders during the early days of Covid while pressing her own "family-friendly" agenda.