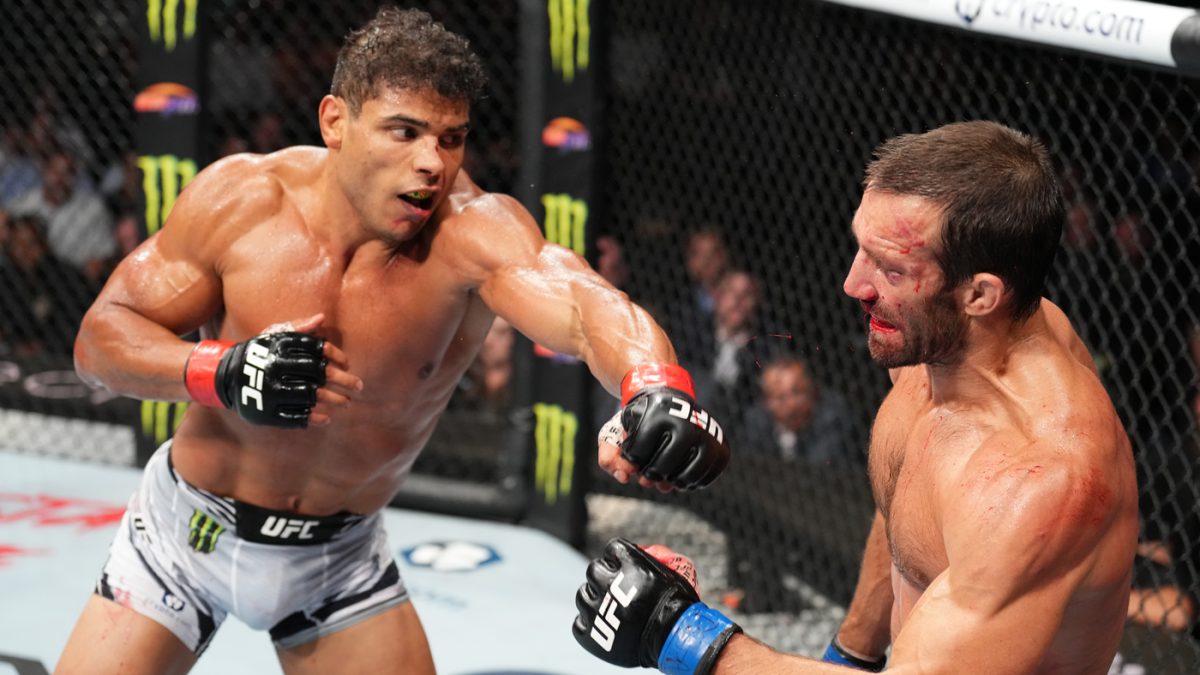 UFC 278 results, highlights: Paulo Costa tops Luke Rockhold as former champion smears blood before retiring
Published
August 21, 2022
Visibly exhausted following a wild opening round, former middleweight champion Luke Rockhold used every drop of blood and sweat to make it to the finish line against Paulo Costa on Saturday and nearly scored a dramatic stoppage victory during an outright insane final round.  
In the end, the 37-year-old Rockhold (16-6) would call an official end to his career following a unanimous decision loss to Costa (14-2) via identical judges' scores of 30-27. CBS Sports scored the fight 29-28 for Costa.  
The loss halted a two-fight losing skid for Costa, the 31-year-old slugger from Brazil, which included a self-implosive failed bid for Israel Adesanya's 185-pound title in 2020. But the story of the fight quickly became Rockhold who, despite putting his hands on his knees amid exhaustion midway through Round 2, showed tremendous heart in his first fight since 2019 as he suffered his third straight defeat.
Costa hurt Rockhold midway through Round 1 with a series of right hands that bloodied his nose. Surprisingly, Costa shot for a timely takedown that saw him move to mount. Rockhold rallied for a four-pack of hard kicks to the body at the close but was so exhausted after the end of the five minutes — a similar position he would find himself in after Round 2 — that questions remained whether he could continue.