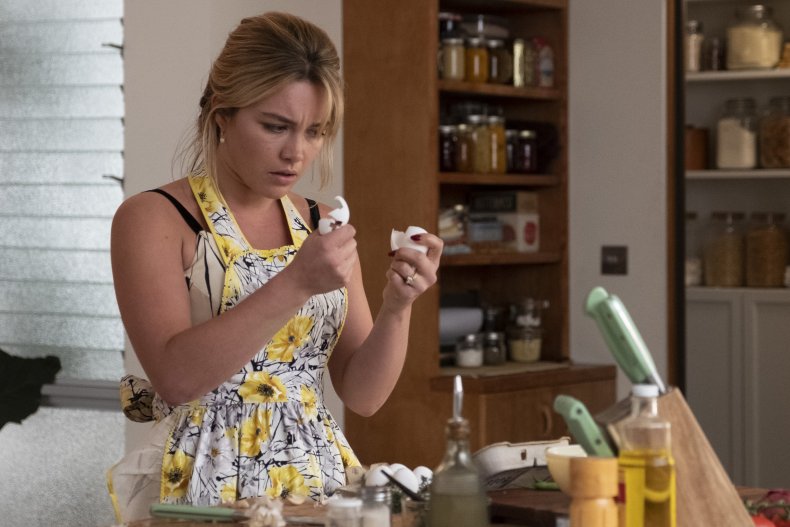 What Styles, Pugh, and Wilde Have Said About 'Don't Worry Darling'
Published
August 25, 2022
The psychological thriller follows married couple Alice (played by Florence Pugh) and Jack (Harry Styles) who live in Victory, an experimental 1950s utopian community. There, the men work for a top secret project that promises to change the world, and their wives, who are at home, know none of the details.
"I remember first playing it on the piano, and it had a sort of homemade nursery rhyme feel to it. Applied to the different moments in the film, I think it takes on a couple of different lives—I hope."
Originally, Pugh was offered the supporting role of Bunny, a neighborhood wife in Don't Worry Darling, but when the COVID-19 pandemic changed Pugh's filming schedule, she stepped into the lead role of Alice.
"Obviously, the nature of hiring the most famous pop star in the world, you're going to have conversations like that. That's just not what I'm going to be discussing because [this movie is] bigger and better than that. And the people who made it are bigger and better than that."