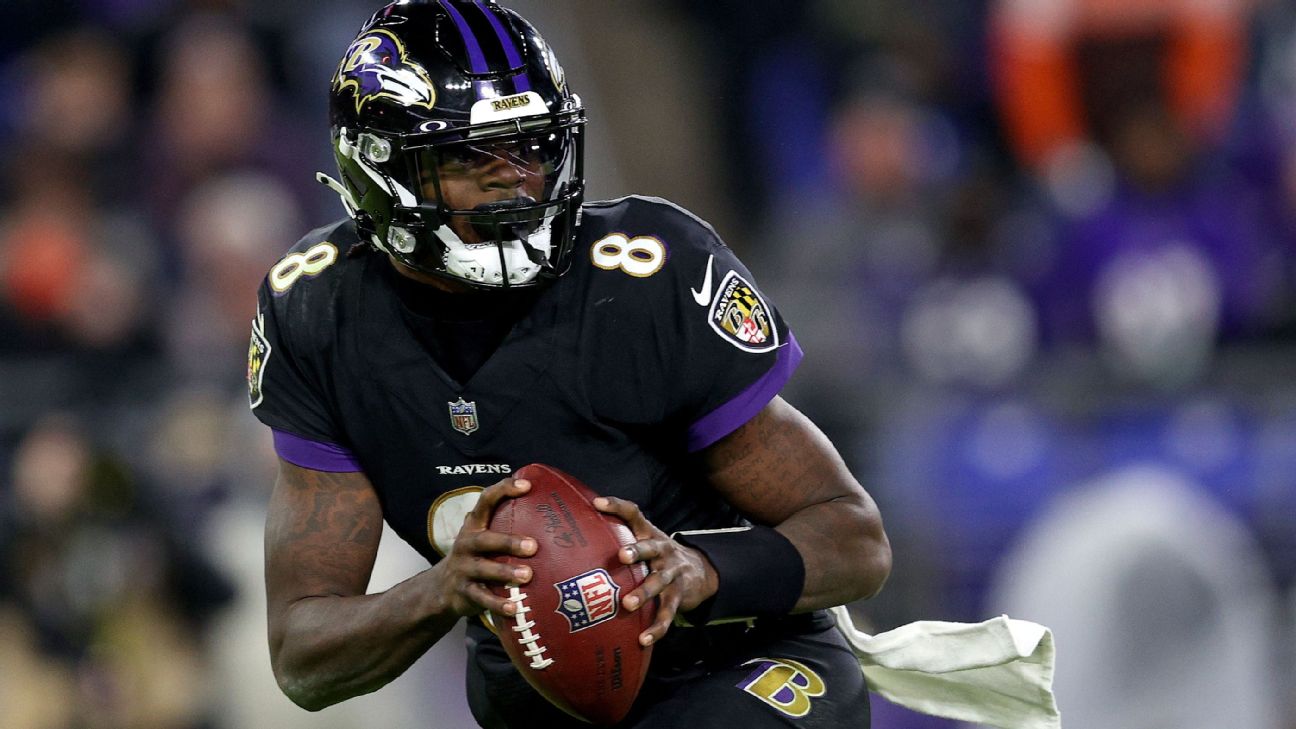 Why the Ravens' Lamar Jackson is confident in his durability – Baltimore Ravens Blog- ESPN
Published
August 22, 2022
OWINGS MILLS, Md. — The last time Baltimore Ravens quarterback Lamar Jackson was on the practice field, in 2021, the NFL's most elusive player could barely move. Jackson limped from drill to drill as he favored his injured right ankle.
It's been a different offseason for Jackson, who has been asked repeatedly about contract negotiations but not much about his durability. He was sidelined for the last four games of the 2021 campaign after Browns linebacker Jeremiah Owusu-Koramoah dove at Jackson's heels. Jackson was taken to the ground after escaping the pocket and making a pass, and he missed games because of injury for the first time in his NFL career.
Since taking over as the Ravens starting quarterback midway through the 2018 season, Jackson has become one of the league's top playmakers with his ability to break long runs and extend pass plays by eluding defenders. But there is a risk: Jackson has been hit 710 times, 100 more than any other quarterback over that span.
QBs with the most hits since 2018Lamar Jackson's style has made him vulnerable to hits, and he has had 100 more hits than the next closest QB since he became a starter midway through the 2018 season. QBHitsLamar Jackson710Josh Allen610Russell Wilson529Matt Ryan502Carson Wentz496** Source: ESPN Stats & Info